Concert Party at the Old Mill: New Series of Cuisine and Concerts Begins April 15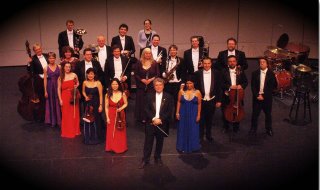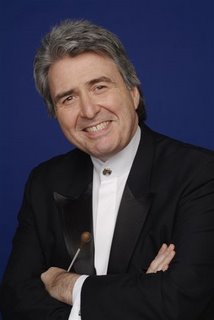 Starting April 15 with the Grand Salon Orchestra
OLD MILL INN HOSTS CONCERT PARTY SERIES:
TO CANADA'ÄôS FINEST ARTISTS
Monthly Concerts Wednesdays in Spring and Fall
The Old Mill Inn and Spa, at 21 Old Mill Road, on the Humber River, is Toronto'Äôs premier place for great dance music and excellent cuisine in a party atmosphere. And a new series of six Wednesday evening Concert Parties with leading Canadian musicians is just the ticket'Ķand then some!
Live dance music has been a tradition at The Old Mill since 1921, and this year marks the 95thOn Wednesday, April 15, Kerry Stratton is 'ÄúPuttin'Äô on the Ritz'Äù as he conducts his 18-piece Grand Salon Orchestra in an evening that evokes the elegant, sophisticated salon era of the 1920s and 'Äô30s, with the enduring music of Cole Porter, Irving Berlin and the Gershwins, and energetic dances like The Charleston. anniversary of the Old Mill. What could be better than to revive the music and spirit of the age? The Grand Salon'Äôs irresistible rhythms will have audiences up and dancing all evening!
The Grand Salon 'Äì Canada'Äôs palm court orchestra 'Äì launches the new Concert Party at the Old Mill series. These evenings continue in the spring and fall, presenting some of Canada'Äôs finest musicians in repertoire sure to appeal to a wide range of music-lovers. The effervescent Maestro Stratton (host of Conductor'Äôs Choice, Sundays on Classical 96.3 FM) hosts the six concerts, talking about the music and recounting colorful anecdotes.
Following the Grand Salon'Äôs April 15 opening concert are soprano Mary Lou Fallis ('Äúthe fabulousest, Canadianest diva of them all'Äù 'Äì Toronto Star) pianist Peter Tiefenbach and the Amaro String Quartet (May 6); Jazz in a Classical Key with pianist Gene DiNovi, clarinetist James Campbell and bassist Dave Young (June 10); Quartetto Gelato (September 23); and Fiddle On Fire, with violin virtuoso Lance Elbeck, joined by a pianist and dancer (October 21).
Maestro Stratton and his Grand Salon return for the final concert, November 4. Mezzo-soprano Barbara Sadegur will be special guest in another evening of dining and dancing 'Äì a Remembrance Day salute to the songs of Vera Lynn that buoyed the Allies during World War II.
Concert Party dinners begin at 6 pm (ˆÝ la carte from the menu). Concerts ($39) start at 8 p.m. To reserve, call 416-236-2641 or e-mail info@oldmilltoronto.com. For more information, visit www.oldmilltoronto.com.
Michael Kalmar, President of The Old Mill Inn, comments, 'ÄúI enjoy the entire spectrum of music. Music and dancing are fabulous social activities that have a wonderful ability to make you feel great! I like to add the element of dining, in an up-close and personal experience that is hard to find today.'Äù
The following is description for each Concert Party (all Wednesday evenings):
April 15/09: Kerry Stratton'Äôs Grand Salon Orchestra 'Äì Puttin'Äô On the Ritz 'Äì Under the baton of its eloquent and effervescent founder, Kerry Stratton, the Grand Salon Orchestra recreates the elegant, sophisticated salon era of the 1920s and 'Äô30s, with irresistible music by Cole Porter, Irving Berlin and the Gershwins. And remember The Charleston? A hit wherever it performs, the Grand Salon will inspire you with its infectious rhythms!
May 6/09: Mary Lou Fallis, soprano; Peter Tiefenbach, piano; & the Amaro String Quartet 'Äì Up for an evening of fun and great music? Canada'Äôs foremost musical comedienne, soprano Mary Lou Fallis 'Äì famed for her Diva Diaries on CBC Radio, and for her Primadonna series of one-woman shows 'Äì joins pianist Peter Tiefenbach and Toronto'Äôs versatile Amaro String Quartet for an evening of hilarity and delight. And from the brilliantly inventive mind of Wolfgang Amadeus Mozart, the Amaro String Quartet 'Äì led by violinist Amalia Canzoneri of the Toronto Symphony Orchestra 'Äì performs the great 'ÄúDissonant'Äù Quartet, K.465.
June 10/09: Jazz in a Classical Key 'Äì Gene DiNovi, piano, James Campbell, clarinet, Dave Young, bass 'Äì As Gene DiNovi says: The question is: 'ÄúDoes every great classical musician dream of being a great jazz musician, or vice versa?'Äù Magic occurs when two of Canada'Äôs jazz greats, Gene DiNovi and Dave Young, join forces with James Campbell ('ÄúCanada'Äôs pre-eminent clarinetist and wind soloist'Äù 'Äì Toronto Star). Together, they meld the classical and jazz worlds into a fascinating and entertaining musical program. Their joint CD Manhattan Echoes (Marquis Classics) is selling out on Amazon.com. You gotta hear what they do with tunes like Hoagy Carmichael'Äôs Stardust, or Fat Waller'Äôs Jitterbug Waltz!
September 23/09: Quartetto Gelato 'Äì Peter DeSotto, tenor/violin/mandolin; Alexander Sevastian, accordion; Kornel Wolak, clarinet; Carina Reeves, cello 'Äì Classical in intent, eclectic by design, Quartetto Gelato not only thrills its audiences with the mastery of six instruments, but also offers the wonderfully unexpected bonus of a brilliant operatic tenor. Performed without scores, their shows radiate a sense of spontaneity and excitement rarely seen on the classical stage. Quartetto Gelato has enchanted audiences and critics worldwide with its exotic blend of musical virtuosity, artistic passion and charismatic presence.
October 21/09: Fiddle On Fire 'Äì Lance Elbeck, violin, with accompanying pianist and dancer 'Äì A delightfully entertaining musical theatre presentation, Fiddle On Fire stars the versatile virtuoso Lance Elbeck as 'ÄúThe Fiddler'Äù with accompanying pianist, and a dancer performing in Celtic and modern dance styles. The great Leonard Bernstein recognized Lance'Äôs talents at an early age, and solo appearances with the Chicago Symphony and the New York Philharmonic followed, with Bernstein conducting. Elbeck'Äôs show, Fiddle on Fire, portrays the historical relationship of several famous violin virtuosi, while the 'ÄúFiddler'Äù dazzles the audience with a fascinating display of violin wizardry. It'Äôs entertaining, informative, and totally lighthearted!
November 4/09: Kerry Stratton'Äôs Grand Salon Orchestra 'Äì Vera Lynn: We'Äôll Meet Again 'Äì With Barbara Sadegur, Mezzo-Soprano 'Äì The songs of the Allied 'ÄúForces Sweetheart'Äù Vera Lynn buoyed the spirits of the entire free world during World War II. On the eve of Remembrance Day, Kerry Stratton conducts his Grand Salon Orchestra in enduring melodies from the 1940s. With her powerfully moving mezzo-soprano voice, Barbara Sadegur recreates the happier moments of those years, with such memorable Vera Lynn favorites as White Cliffs of Dover and We'Äôll Meet Again in an unforgettable close to our first season of the Concert Party at the Old Mill series.
Concert Party: Historical Notes:
The Concert Party concept originated in New York'Äôs ballrooms in the 1960s and lasted 30 years as the 'Äúin'Äù place to go. Celebrities, such as famed pianist/conductor Skitch Henderson, jazz pianist Billy Taylor, and journalist and broadcaster Alistair Cooke, read the program notes for the audience 'Äì much as Kerry Stratton will do at the new Concert Party at the Old Mill series.
The Old Mill became an entertainment hub as a tea garden and place of leisure on the first day of World War I, 95 years ago, in 1914. A destination for live dance music since the early 1920s, the Old Mill featured the resident duo of pianist Nelson Hatch and violinist Cec Ryder. After playing dance music for patrons since 1921 in the Print Room, in 1929 they expanded to a nine-piece live orchestra.

Labels: Toronto