This Week in Toronto (December 21 - 27)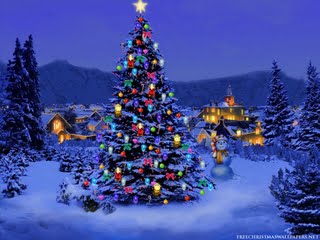 I've observed over the years that the most intense Holiday Season musical activities take place a couple of weeks before December 25. By Christmas Week, most folks are too busy with last minute shopping, planning and preparing the holiday feast, travelling to spend the holiday with loved ones plus sundry other activities to have much time for concerts. Indeed Christmas is for family and friends, thus the concert activities this week have dropped off significantly.
This evening (Monday Dec. 21) is the last performance of the
Toronto Symphony Orchestra
's
Messiah
. If you are downtown with your last minute shopping and whatnot, do catch it if you can! Another traditional fare is
Christmas with the Canadian Brass
. This venerable ensemble gives three concerts of holiday music on Dec. 22 at 8 pm, Dec. 23 at 2 pm and 8 pm., conducted by John Morris Russell. All concerts take place at Roy Thomson Hall.
The
Toronto Operetta Theatre
puts on Kalman's
Countess Maritza
, with previews on Dec. 26 and 27, opening on 29 and continuing to Jan. 3 (no performance on New Year's Day). I saw this staged only once, at Santa Fe Opera many years ago and it was great fun, beautiful music and a real star vehicle for the prima donna. COC Resident Conductor Derek Bate leads the TOT Orchestra and Vocal Ensemble, and the stage director is as usual Guillermo Silva-Marin. For ticket information, go to
http://www.torontooperetta.com/production_2.htm