Sumi Jo: Devoted to Music

by Wah Keung Chan / May 10, 2004

---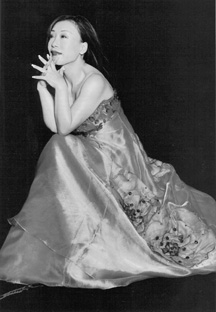 In 1988, when Korean coloratura soprano Sumi Jo recorded Oscar with Herbert von Karajan in Verdi's Un ballo in maschera, she became the first Asian opera singer to make it big in the West. The 42 year-old has become a prolific recording artist and an inspiration for a new generation of Asian singers, her 2000 crossover album having sold over 1 million copies.

LSM: How did your Korean background influence your development as a classical musician and singer?

SJ: I was born in Seoul, Korea, and I went to Seoul National University for two years. In 1983 I left for Italy, as it is the country of bel canto and opera. I also wanted to experience European culture.

My mother had wanted to be a singer, but the political situation in Korea wasn't conducive to studying music. She always dreamt she would have a daughter who would become a singer. During her pregnancy she always listened to soprano arias and classical music, so it is so natural for me... When I was four years old I started piano lessons and continued until I was 18. I was singing when I was five or six, but really started singing seriously when I was 11. I tried to imitate the voices of Callas and Joan Sutherland. My heart was full of music and my mother played classical music around the clock. Lots of people say that when I sing they feel so good and happy.

LSM: Was there any pressure from your mother to be a singer, to excel in classical music?

SJ: Three or four times I tried to run away from home because it was very hard for me to play the piano eight hours a day. I only understood all her effort and ambition when I went to Italy and realized that even if you have talent, it's not enough: to be a professional, a real musician, you have to spend a lot of time with yourself and with the scores. Now I thank my mother for teaching me that the music world is tough.

LSM: Tell us about your vocal training.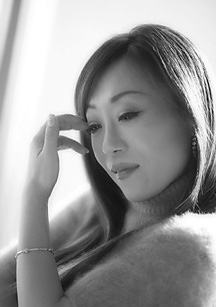 SJ: I had several good Korean voice professors, but I met my best teachers, like Elizabeth Schwartzkopf and Carlo Bergonzi, when I was in Europe. I learned a bit from each person--breathing, Italian repertoire, the bel canto, German lieder. You have to figure out what the best thing is that each instructor can teach you. The most important experience for me was to work with great conductors like von Karajan, Maestro Solti, Lorin Maazel and Zubin Mehta. It's like working a whole year alone. The inspiration and preparation that they transfer to you is just incredible.
LSM: What exactly did you learn that made you better?
SJ: Our body is our instrument. Everybody has a different body and a different way of producing sound. I had to find a new method for myself--it took me at least three years to understand that. Before I went to Italy I was sort of a mezzo-soprano. My highest note was C and my repertoire was sort of lyric. I met a very good professor in Santa Cecilia Conservatory who was a mezzo-soprano, but she told me at my very first lesson that I was a coloratura soprano.
I asked her how it was possible, since I didn't have any high notes; she couldn't even show me because she had no high notes either. She was convinced that I could be Queen of the Night, sing the Tales of Hoffmann, all the coloratura repertoire. Slowly, I followed her instructions and practiced different ways of breathing, but it took three years of hard work, studying books and observing other singers. One beautiful morning I started practising Queen of the Night and sang a high F perfectly. I finally understood how to use my body, how to breathe correctly to make these almost impossible sounds.
When I produce the high notes, even I am not sure the sounds are in the right key because I can only go by the physical sensation that I'm doing it right. When I'm singing the Queen of the Night, my life can be quite miserable, as singing high Fs perfectly is not very comfortable for me. It makes me nervous.
When I became a professional singing the coloratura repertoire, my life became very disciplined because everyone, including myself, expected perfection every time. I do lots of sports, eat properly, and treat my body and mind with respect so that it is a good instrument. I want to be a beautiful artist and not just make a beautiful sound.
You have to be careful of repertoire. After my first recording with von Karajan in Ballo he told me that he wouldn't mind recording a Norma with me. At that time I was just 25 and still in transition to a light soprano, but the maestro was convinced that with technology in the recording studio he could make me an incredible Norma. I knew making another recording with him would make me more famous and pay more, but I said no because I knew I should never sing this repertoire. He was very disappointed but he understood.
LSM: Are Asian singers more popular in Europe now?
SJ: Europe is still very conservative--it is not very easy for Asians or black American singers. Most Asians are doing Butterfly. It's a shame. I am very lucky because I am a coloratura and there are not many good coloratura singers in Europe. When I first came here, I lived with an Italian family for three years to learn their habits and their way of living. I was curious to learn new things, try new food and cuisine, experience European culture. I was able to adapt. Some Asians had difficulty doing this.
LSM: You are one of the first Asian singers to have a major career. Do you have any advice for the next generation of Asian singers?
SJ: What happened to me can happen to anybody. If you are prepared, have talent, good character, charisma, and are professional, there will be lots of occasions to show your ability.
LSM: Tell us about your Toronto recital.
SJ: There will be songs and some opera. When I do a recital I like to show different styles, like a musical journey.
Favourite Opera singers
Maria Callas, Joan Sutherland, Kiri Te Kanawa, Kathleen Battle
Favourite Musical Works
La Bohème
Mahler 4th and 8th Symphonies
Concert
Sumi Jo at Roy Thomson Hall, Toronto
May 9, 2004. (416) 872-4255