New Management at the Quebec Musicians' Guild

by Réjean Beaucage / October 10, 2003

---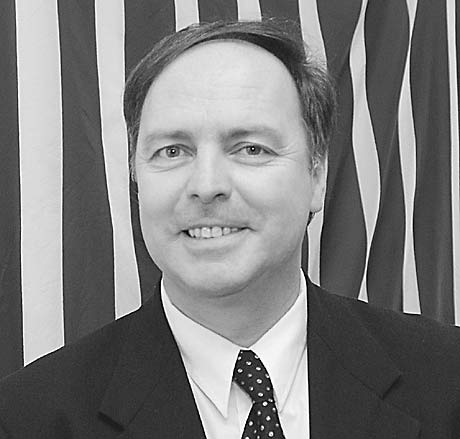 Gérard Masse has been president of the Quebec Musicians' Guild since March 2, 2003, when he received 926 votes in the organization's leadership elections and defeated the incumbent president, Émile Subirana, who received 328 votes. (Subirana was the subject of much discussion in connection with the Dutoit Affair. His "hostile declarations" were, according to Dutoit, largely responsible for his resignation in April 2002 as artistic director of the Montreal Symphony Orchestra.)
Gérard Masse started out as a percussionist at the age of 14. By 1970, his interest in defending the rights of musicians, which grew naturally from years of playing in rock, jazz and orchestral groups, led to a position on the Board of Directors for the Quebec City chapter of the Guild. Recently, La Scena Musicale spoke with him to learn more about the organization.
So what exactly is the Musicians' Guild?
As the name suggests, the Guild is an association of artists who have united to preserve or improve their working conditions. In other words, it's a union recognized by the laws governing trade unions, and we are certified as the sole representative for musicians in Quebec. This means that we represent all Quebec musicians, whether or not they are members of the Guild. But members benefit from a greater number of services.
The Guild is a local chapter (#406) of the American Federation of Musicians of the United States and Canada, which is over 100 years old. There are about 30 locals in Canada and a little more than 100 in the USA. So we are one link in a union organization that represents the interests of nearly 100,000 musicians in North America. This group does not include singers, however, because the Artists' Union represents them.
Often, young musicians just starting their careers need information and guidance, but they're afraid to contact the Guild. They think they won't be welcome because they aren't members. It's not just lack of awareness. I think some of the fault lies with us, too, if information isn't reaching all those concerned. The law stipulates that we represent them too and so we're happy to have them come by the office to get information. In this respect, things have improved recently at the Guild. It was a serious error on our part if non-members were regarded differently in the past. Since 1988, it's been clear that, legally-speaking, we represent all Quebec musicians. Ever since the new team moved in we've been trying to increase the number of school visits, explaining to students and teachers what it is that we do.
When should you become a member?
Well, when it's time! When there's somebody offering you work, when you're on the verge of establishing yourself as a serious artist and want to learn more about the working conditions of musicians, or when you feel in need of an organization to represent you, then it's time to think about joining the Guild. If someone is going to perform in a major festival, he or she has pretty well reached the level where membership is a good idea. It can help you avoid having to pay for temporary work permits, since after a certain point you can expect to be booked regularly. But we've made some changes on how work permits are managed. They used to be valid for a period of three months. Now they're good for a six-month period, and the idea of extending them even more is under discussion. This way, someone who doesn't work in many concerts can make use of a temporary permit. It costs $175 to become a member, which you pay at the start, and then the annual fee is $180. Of course, most of these costs are tax-deductible as union dues.
The Guild has been the subject of a lot of talk over the perceived strictness of its attitude towards young musicians who perform in small venues or bars.
Obviously some areas of the music world are organized better than others. In classical music, the rates are clear for whatever type of activity is involved, whether it's rehearsing, recording or performing in concert. In the bars, however, it's pretty well anything goes, depending on who the managers are. Some owners of small venues have no agreement with the Guild but still pay the musicians very well. Others pay them very little or nothing. And some even make the musicians pay for use of the stage. When I was at the Conservatory, around 30 years ago, we paid $40 for a year of study. Nowadays it's a lot more expensive, whatever discipline you follow, so it seems quite unfair to have to pay more afterwards just for the "privilege" of performing. You could say that in this case the Guild's inflexibility has hurt its reputation quite a bit. It's an uphill battle--actually it's more like a mountain than a hill--but we're moving forward nonetheless. One of our committees focusses on emerging musicians and the venues where they perform, and in six months we should have some good results to announce.
The Guild also found itself mixed up in the Dutoit Affair ...
It was a pretty gloomy period for the Guild. But people should remember that conflicts like this happen in all kinds of organizations, at any given moment. When things come to such a sticky end, it's usually because of errors in management. I think as adults we should know that when the tension is extreme, you have to pause and step back before continuing a disagreement. Around the same time we had two other crises very much like what happened at the MSO, but in those cases everything was settled in the end because everyone was willing to compromise. In this case we were given yet another reminder that our mission is to represent everyone. Mr. Dutoit was a member of the Guild, and, according to our regulations, no member has the right to denigrate another member, no matter what the difference in rank. So, during rehearsals at the MSO, musicians should behave cordially with each other as members of the same union. And it's up to us to protect the interests of rank-and-file musicians as well as those of the conductor. We have to make sure we don't lose track of that. [Translated by Tim Brierley]
Like other Canadian societies that defend the rights of artists (the Saskatoon Musicians' Association, the Vancouver Musicians' Association, etc.), the Quebec Musicians' Guild negotiates the basic rates to be paid to its members in exchange for their services. This responsibility is a crucial one, but the Guild's activities and services extend much further. The Guild provides standard contracts for various types of musical employment and offers legal aid to musicians when problems occur. Members also benefit from pension and vacation funds managed by the Guild. For each contracted musician, employers contribute 7_10% of the basic talent fee to the pension fund, depending on the type of contract, and 4% to the vacation fund. The Guild also provides basic life insurance and group insurance (income, accidents, illness, dental plan, etc.), enjoys reduced rates with many suppliers (car rentals, hotel rooms, various products), and offers counselling services in relation to all aspects of a musician's life. www.guildedesmusiciens.com and www.afm.org
---
Version française...
---