CIMJM : Reach for the Stars

by Guy Marceau / May 5, 2003

---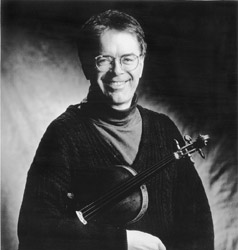 The die is cast...almost. The second edition of the Montreal International Music Competition, organized by the Jeunesses Musicales and devoted to the violin this year, has begun. Of the 154 competitors from 34 different countries who have made it through the preliminary auditions, only about thirty, aged 16 to 28, will go to the semi-finals at the end of May.
LSM spoke to two of the seven judges, to share their previous competition experience and for an inside look at the workings of a competition.
Isn't the importance of these international music competitions a bit blown out of proportion? "It does take several years for one of these competitions to become important enough to benefit the winner," says Andrew Dawes, Canadian violinist, chamber musician and founding member of the now defunct Orford Quartet. "Equally important is the panel of judges, their own prestige and, one might hope, their integrity."
What about the level of the competitors? "Definitely a notch higher than forty years ago. Some kids between 14 and 16 years of age play like professionals. It is almost unreal and truly amazing."
The Romanian violinist, Silvia Marcovici, doesn't share this opinion: "I honestly don't think it's better than before. I competed in two of the most prestigious International Competitions (Second prize in the Marguerite Long-Jacques Thibaud Competition in 1969, and First prize at the Enesco Competition in 1970) with violinists Henryk Szering, Christian Ferras and Leonid Kogan among the judges. These were really high-level competitions. Today there are more musicians than before because these competitions are now open to East European and Asian players. The level of this year's Montreal Competition will be very high, based on some of the teachers who prepared competitors."
Getting ready
For the semi-finals, the competitors must play a complete sonata by Bach and select a second one from the works of Beethoven, Brahms, Fauré, Franck, Bartok, Debussy, Prokofief, Ravel or Strauss. Next comes a compulsory, unedited, contemporary work and a composition chosen from some of the toughest virtuoso pieces. The final test comes when they have to play one of 17 well-known violin concertos with an orchestra.
Says Andrew Dawes, "The program is within the norms but demands an awful lot of work. All the candidates know the program a year in advance, but to really master it you have to play it over and over, refine and polish, and if at all possible, play the works in recital or concert to truly possess them. But in reality, things are quite different for young musicians who are not yet on the concert track. For them it is work, work, and more work! One might say that for each minute of playing, you need ten minutes of practice."
So much for technical preparations, but how do these knights of the bow prepare emotionally for the battle? "No musician should compete thinking he or she is going to win," says Dawes, "because a defeat would be too crushing. When I took part in the 1966 Montreal Competition, I did it just to find out if I could measure up to the rest of the world. The second time, I hoped I would win and was bitterly disappointed when I placed eighth!"
Silvia Marcovici, however, holds a different view: "When you participate in an international competition, you do it to win, you have to want to be a winner from the start. I don't think one should compete just for the fun of it. That to me seems lacking motivation."
You either have it or you don't
At this level though, all agree that impeccable technical skills are a must: pitch and intonation, bowing and fingering, purity of sound, and above all unmitigated respect for the music itself. What about interpretation? This is how Andrew Dawes sees it: "They should win us over without actually seeming to want to do so. The performance must be true to the style and musical ideas of the composer but each musician's personality will clothe it accordingly. Look at the very personal and convincing stamp on all of Maxim Vengorov's playing. This total bond with the music is what I like to hear and see in a musician; right away you feel his strong personality but it remains bound to the music, without mannerisms or without showing off. And then there is this other thing, hard to describe or lay a finger on: charisma."
Marcovici adds, "When a candidate shows musical sensitivity, charisma and virtuosity, it will set him or her apart and the judges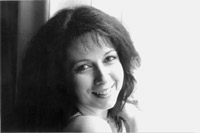 will take note. But of course opinions may differ and cause friction among members of the jury since de gustibus...non disputandum est."
So what makes a musician an excellent violinist? "I would put it the other way around," says Silvia Marcovici. "What makes a violinist an excellent musician? Because there are violinists and there are musicians. Sometimes you have both in one person, but only rarely."
Apart from the technical and musical challenges, both Andrew Dawes and Silvia Marcovici draw attention to the enormous stress that is put on the young shoulders of the candidates: "I vividly remember my first competition," says Andrew Dawes. "It was like standing at the edge of a gaping precipice, scared to death! Then there is always this feeling of not having prepared enough, of messing up things, of total blank at the last minute. So now I do some tai chi before a concert. It allows me to concentrate and alleviate the stress."
Silvia Marcovici adds, "We do amazing things with our youthful strength and enthusiasm. At the Marguerite Long–Jacques Thibaud Competition I was 17 and so scared they had to push me onto the stage to perform. It's actually written in the annals of the competition!"
And after the competition?
You need steady nerves to pass through the various tests and make it to the finals. Once there, winner or loser, what's next?
Here is what Andrew Dawes has to say about it: "Quite often it's not only the winners who draw attention. After the 1969 competition the famous Hungarian violinist, Joseph Szigeti, who was one of the judges, came over to congratulate me and handed me one of his own transcriptions of a work by Scriabine! Even though my colleagues are not very keen on these competitions, I like them because they allow one to gain experience, to meet other musicians and to be judged by professionals. One can also earn quite a bit of money–it helped pay for my studies."
Silvia Marcovici sees it slightly differently: "Winning a competition is not a ticket to a successful career. I won several first prizes but that did not necessarily bolster my career. It is like real life. It's not a matter of seducing a man or a woman, it's having staying power. The secret of a career lies in the knowledge of how to manage it. Adapt your repertoire to your talent, choose carefully where, when and with whom you play. Know your strengths and your weaknesses. And then, just pray to the gods that luck may smile on you." [Translation by Jef Wyns]
Last minute notice: We have just learned that Mr. Andrew Dawes must regrettably cancel his participation in the Competition jury for health reasons.
---
Version française...