À venir / Previews

March 2, 2003

---
Founded in the fall of 1981, the Allegra Chamber Music Series aims to bring together some of Montreal's finest chamber musicians. The next concert of the season, on March 6, features works by Eggleston, Brahms and Shostakovich. (514) 935-3933
Mireila Tafaj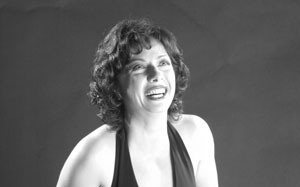 Albanian Canadian soprano Mireila Tafaj caused a stir last year when she auditioned for Opera Ontario and was immediately cast as Musetta in their production of La Bohème. Montreal audiences saw her briefly at the Opéra de Montréal's "Le Gala" in December. On March 6, at the Chapelle historique de Bon Pasteur, Tafaj returns for a full recital of songs and operatic arias from Traviata, Carmen, Tosca, Nozze di Figaro, Forza del destino, Manon Lescaut and La Wally at the invitation of Guy Soucie. Free Passes required. (514) 872-5338.







Jimmy brière gagnant de concours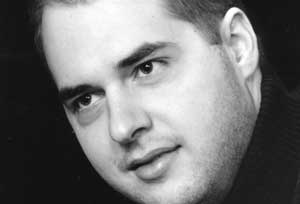 Jimmy Brière, qui vient de remporter, avec le Concerto pour la main gauche de Ravel, le premier prix du Concours de concertos pour piano de l'Université Indiana à Bloomington, sera l'invité de la série Pro Musica le 9 mars à 11 heures. Il interprétera des oeuvres de Bartók, la magistrale Sonate en si mineur de Liszt et la flamboyante Sonate no 7 de Prokofiev. (514) 845-0532









Festival of Film on Art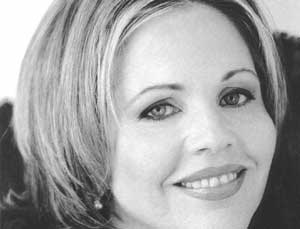 The 21st Montreal International Festival of Film on Art features several films of interest to the classical music lover. Some of the highlights: Benjamin Britten: the Hidden Heart, Hélène Grimaud: jouer avec les loups, Ladies and Gentlemen, Renée Fleming, La liturgie de cristal - Olivier Messiaen, Martha Argerich, conversation nocturne, and When She Died ... an opera on Princess Diana. March 13 to 23. (514) 874-1637

Pentaèdre et Penderecki réunis
En 2002, le prix Opus pour le Concert de l'année dans la catégorie «Musiques actuelle, contemporaine, électroacoustique» avait été remis au quintette à vent Pentaèdre et au Quatuor Penderecki, qui avaient présenté en janvier 2002 un concert conjoint démontrant la chimie entre les deux ensembles. Le 14 mars, les deux groupes se retrouvent et présentent cette fois des oeuvres de Janácek (Mladi) et de Chostakovitch (la Symphonie pour vents et cordes). (514) 270-6790
D'Aventures en aventures
L' Arsenal à musique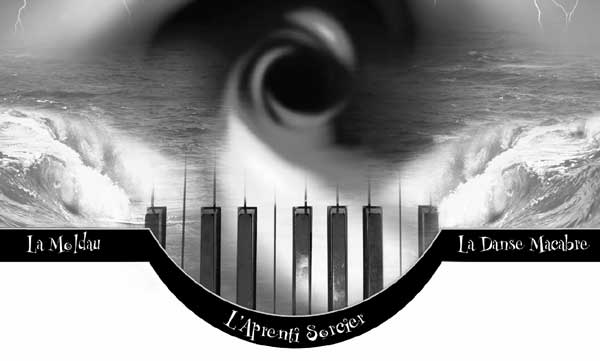 offre depuis bientôt 25 ans des spectacles musicaux de grande qualité au jeune public. Les tournées se multiplient (plus de 5000 représentations dans le monde au fil des ans) mais l'enthousiasme des deux fondateurs de l'organisme ne semble pas diminuer, bien au contraire ! Reggi (Ettore) et Lorena (Corradi) continuent de convaincre les jeunes, un par un, de la pertinence de la musique de concert (qu'elle soit plutôt classique ou farouchement contemporaine) dans la société actuelle, grâce à des concepts de spectacles multimédia. Le 15 mars, la petite famille pourra assister à la première médiatique de leur dernier projet, d'Aventures en Aventures, qui met en vedette deux jeunes pianistes, étudiants en interprétation à l'Université de Montréal, Yannick Provencher et Jean-François Grondin, qui interpréteront La Moldau de Smetana, L'Apprenti sorcier de Dukas et La danse macabre de Saint-Saëns. La présentation du spectacle sera accompagnée d'un atelier d'exploration d'instruments de musique provenant des quatre coins du monde, fournis par le département d'ethnomusicologie. (514) 738-0336
Traditionalistes anglais
Dans un tout autre registre, Musica Camerata présente le 15 mars un programme consacré aux traditionalistes anglais qui comprendra la Sonate pour violon et piano de William Walton (composée en 1949 pour Yehudi Menuhin et Louis Kentner), Six études pour cor anglais et quatuor à cordes de Ralph Vaughan Williams (écrites à l'origine pour violoncelle et piano) et le Quintette pour clarinette et cordes de Gordon Jacob (qui date de 1942 et se distingue par l'élégance et la perfection de sa facture). (514) 489-8713
The magic Flute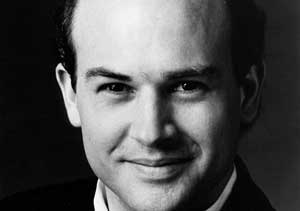 L'Opéra de Montréal presents the ever popular Mozart's The Magic Flute in original German with a predominant Canadian cast led by Benjamin Butterfield (Tamino) and Russell Braun (Papageno). Karen Driscoll (Pamina), Lamboula Maria Pappas (Papagena), Ekaterina Morosova (la Reine de la nuit) and Randall Jakobsh (Sarastro) round out the leads, Marie-Nicole Lemieux makes her Montreal stage debut as the third lady. The usual duo of Mark Flint and Bernard Uzan conducts and provides staging. March 15, 20, 22, 24, 26, and 29. (514) 985-2258.
Joy of strings
As part of a student exchange, the 26-member Edmonton Singing Strings Orchestra joins the FACE Chamber Orchestra (also 26-members) in four days of activities culmination in a free concert on March 16 at the Salle Claude-Champagne. Works by Vivaldi, Bach, Brahms, Copland and others will be performed. In May, the FACE musicians, who range in age from 12 to 16, will travel to Edmonton. (514) 695-5919
Maxim Vengerov à l'OSM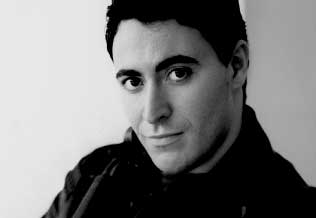 Les 18 et 19 mars, le prodigieux Maxim Vengerov sera avec l'OSM. Il interprétera le Concerto pour violon de Benjamin Britten, une oeuvre pour laquelle il démontre une affinité certaine. Le chef Michel Plasson, grand spécialiste du répertoire orchestral français, sera le chef invité de ces soirées. (514) 842-2112
Rien à voir 13
Le Musée d'art contemporain de Montréal accueillera, du 19 au 23 mars, la treizième série de concerts de musique électro « Rien à voir », une initiative de Réseaux, Prix Opus 2002 du diffuseur de l'année. Les musiques, d'abord créées et échantillonnées en studio, seront projetées en salle par le compositeur à la console, sur un ensemble de haut-parleurs, révélant ainsi mille et un paysages sonores. Les quatre compositeurs invités à cette série, François Donato (France), Alistair MacDonald (Royaume-Uni), Stéphane Roy (Québec) et Åke Parmerud (Suède) s'exécuteront sous des éclairages conçus par Axel Morgenthaler et Martin Gagnon. Le 19 mars, sous le titre de « Rien pour rien », six mini-concerts gratuits de 30 minutes offriront une occasion unique de s'initier à cette musique d'aujourd'hui. L'entrée sera également libre pour les ateliers de diffusion sonore, les conférences et les rencontres en périphérie des concerts. (514) 847-6226
Music for peace
On March 23, an evening of music and poetry (followed by middle-eastern snacks and hot drinks) will focus on the importance of peace. This Women in Black's fund raiser is dedicated to Palestinian and Israeli peace and reconciliation. (514) 485-9933
Le retour de Brendel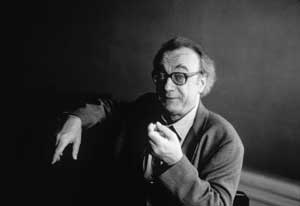 Le 24 mars, la Société Pro Musica accueillera le géant du piano Alfred Brendel. Ceux qui ont assisté à son dernier récital en sol montréalais en mars 2001 se rappellent encore avec quelle maîtrise et quelle musicalité il avait alors interprété les Variations Diabelli de Beethoven. Le programme du récital de mars, aux fortes probabilités de se tenir à guichet fermé, comprend des sonates de Mozart (K. 576) et de Schubert (la splendide Reliquie), ainsi que des bagatelles et des rondos de Beethoven. (514) 845-0532
Canadian Chamber Choir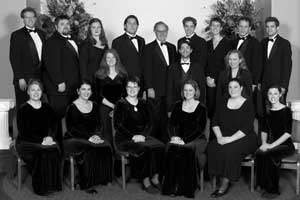 When 7 graduating singers from the 1998-1999 Canadian Youth Choir asked Iwan Edwards to lead a national young professional choir two years ago, Edwards gladly accepted. Since then, the 17-member choir (5 of the original 7 are still members) has met about three times a year with their last meeting a successful trip to Winnipeg. Reviews have been enthusiastic.
The concept of a national professional chamber choir hasn't been tried before because of the difficulty of scheduling singers from different parts of the country. What sets the choir apart is its focus on new and existing Canadian works (about 60% of their repertoire) while providing professional experience to emerging Canadian singers (age 24 and up), as well as their aim to provide choral workshops in communities across Canada. In British Columbia and Winnipeg they mentored several high school choirs.
The formula is now well established: the singers, presently living in 8 different provinces, get together for 7 days of rehearsals and workshops that culminate in performances. As the choir receives more funding they hope to increase their activities to four projects this year and perhaps more. From March 22 to 29, they are set to meet in Montreal, ending with a concert on March 29. (514) 398-4547. From May 14 to 19 they will participate in the Nova Scotia's Suas e! Festival. Their further plans include a stop in Saskatchewan in late October, Ottawa in late January 2004 and the Yukon in April 2004. <www.canadianchamberchoir.ca > - WKC
Hommage à Vivier
Le 2 avril, le Nouvel Ensemble Moderne rend un hommage mérité au compositeur Claude Vivier. On entendra entre autres Paramirabo et Chants de celui-ci, mais aussi Clos de vie, de José Evangelista, et Les villes invisibles, de Simon Bertrand et Jacques Tremblay. (514) 872-5338
Susan Graham in Quebec City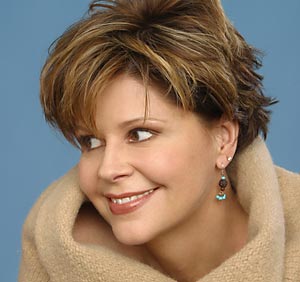 American mezzo Susan Graham is considered one of the ten most sought after singers in the world today. Graham is versatile in opera (a recent CD of French operetta arias shows her at home in French) as well as in song (her Rorem CD was well received). Her Quebec City recital with the Club musical du Québec marks her Quebec and Canadian debut. March 31. (418) 643-8131.