The voice in early music

by Dominique Olivier / May 1, 2002

---
There's no intermediary between the music and the listener. Moreover, the voice can do things that instruments can't.
The choir of the Studio de musique ancienne de Montréal (SMAM) has become one of the city's institutions. For the past 27 years artistic director Christopher Jackson and his singers have shared not only a vision of music, but a development that has paralleled the growth of early music in Quebec. From its first tentative forays into baroque singing to the in-depth textual research now carried out by experts in this repertoire, the interpretation of the music has continued to evolve.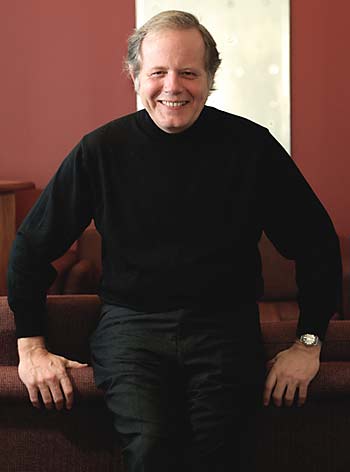 Jackson figures as a pioneer in the field and looks back on his initial efforts with some irony. He has always been fascinated by voice and the repertoire of the sixteenth and seventeenth centuries, and, like everyone else, has gone through the regulation training. "We were very caught up in the surface of the music," he remembers. "We eagerly consulted treatises and considered them as biblical texts. Of course, they provided important data on how to attack trills, how long the notes should be, and so on. But now I feel these are secondary considerations. One of the big mistakes we used to make was to always quote instruments as an example for singers, whereas today it's the exact opposite!"
Nevertheless, it was thanks to these exploratory efforts that a particular approach to vocal music was revived--one that we cherish today. "The typical voices of the seventies and eighties are straight, rather small in nature, with a great deal of flexibility, in the style of Emma Kirkby or Nigel Rogers. There's a big difference with the operatic voice, which has a very considerable vibrato and a great deal of power," says Jackson. "It's certainly true that if you spend years working on projecting your voice over a symphony orchestra you lose flexibility."
It is this flexibility that is essential to the very special form of expression that is the heart of the baroque art form. "It's what is beneath the surface that's important. Now nobody researches treatises. The idea is to concentrate on an environment, on images, rather than on the length of notes. The baroque vocal art is rich in contrasts and arose in an era when composers were trying out all sorts of things," Jackson emphasizes. He does not hide his preference for voice over instruments. "It's a more direct medium," he says. "There's no intermediary between the music and the listener. Moreover, the voice can do things that instruments can't. I always try to exploit this flexibility to the maximum and to strive for as much colour as possible to give life to a type of music that needs a lot of it!" Interpretations of baroque music by Jackson and the SMAM choir are recognized for their warmth, colour, and profoundly human and sensual aspects, demonstrated in such performances as its recording of "Heavenly Spheres," described as "astounding" by the Monde de la musique in 1999 and that year's winner of the Félix (ADISQ) prize in the "classical music, orchestras and large ensembles" category.
What Jackson calls musical hermeneutics has also gained in stature with time and experience. He seeks more and more to find the key to a work, to understand liturgical texts in the context of the time, and decipher what, in the music, translates this understanding. "It's a little like being a detective!" he says, teasing the musician in himself. His musicians are carried along by his enthusiasm, and he feels they should be absolutely committed. "But they know me well now! I shrug, and they know that I mean." Letting singers give free rein to their musical sense is also an important component in the performance that Jackson is seeking. He is careful to apply the same criteria to baroque and Renaissance music, the latter being another period that fascinates him. "In the second half of the sixteenth century, as music evolved, the boundaries of expression became far stricter, whereas quality of sound and clarity assumed greater importance. You have to concentrate more on the architecture of the music, which resulted from the use of polyphony."
In SMAM'S last concert of the 2001-2002 season, Jackson will conduct music by one of his most revered composers: Monteverdi, who forms a bridge between the Renaissance and the baroque period. The program, entitled "Il Divino Monteverdi," will feature madrigals and motets by the maestro di cappella of St. Mark's Basilica in Venice.
The SMAM choir and chamber ensemble will perform under the baton of Christopher Jackson, at Saint-Léon de Westmount Church, Sunday, May 5, at 8 p.m.
[ Translated by Jane Brierley]
---
Version française...
---