Jazz Tracks - May 2002

by Marc Chénard / May 1, 2002

---
As spring has finally sprung, Montreal's already cruising jazz scene edges closer towards high gear.

Off the Record and Onstage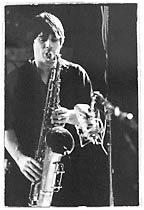 With a handful of new releases and more than a good smattering of live acts around town, the wheels are now well in motion for the upcoming summer festival flood. But first, congratulations go out to Francois Bourassa and his group for earning this year's Juno Award in the contemporary jazz category. This well-deserved honour goes for their release entitled Live, issued last July on the fledging local mainstream jazz label Effendi Records.
Speaking of recordings, the one-time trickle of new releases from Montreal is now turning into a steady flow, aided and abetted by several artist-owned labels, e.g. the two titles reviewed here.
Daniel Lessard -- Barôcco -- Les Disques Propella
A bassist by trade and a pianist at times, Daniel Lessard is a 30-year-plus veteran whose presence is as discreet as his personality is unassuming. In this new release he leads a piano-less quintet of seasoned players in a mixed program of originals and jazz standards, all recorded in a countryside barn on the hottest day of last year. The music doesn't reach the boiling point, however. From West Coast cool jazz-sounding arrangements echoing the early '50s to a classical/baroque horn arrangement for trombone (Muhammed Abul al Khabbyr), trumpet (Kevin Dean) and tenor sax (Yannick Rieu), the music is measured, polished, yet not slick. Maybe the heat got the better of them that day. Even if drummer André White tries to stir things up here and there, no one plays at their peak. Come to think of it, if this band does a follow-up album, maybe they should do it in the dead of winter. Not in a barn of course.
Iks -- Le journal de sable -- Cira Records O6048
Few groups in Montreal have surged forward as quickly as this five-man ensemble of young and enterprising players who go under the name Iks. Spearheaded by electric bassist Pierre-Alexandre Tremblay, who shares composer duties with drummer Sylvain Pohu, this group has averaged a disc per year. With this latest side, their fifth and by far most ambitious project to date, they have produced a musical travelogue gleaned from a recent three-month stay in Senegal. Though one might expect a multi-kulti collage, this offering turns out to be a more personalized treatment. Sure, there are a couple of African guests who beat the drums on two of the fourteen tracks, but for the most part the music flows in a contemporary jazz vein, with leanings towards its obvious fusion/electric jazz roots, yet remaining at arm's lengths from the clichés of the genre. With each new record these musicians reveal themselves at work on something, even integrating some sampling and electro-acoustic elements into their mix. By and large, a strong compositional focus dominates, with a work-in-progress ethic apparent in their work.
On stage
Of the 24 shows on tap, two are eagerly awaited, one being "Tapestry," a mammoth-sized 21-piece orchestra headed by British pianist Keith Tippett and including just about everyone from that country's new jazz scene, and the trio of pianist Cecil Taylor, trumpeter Bill Dixon and drummer Tony Oxley. For more info, see the festival's website at www.fimav.qc.ca or phone 819-752-7912.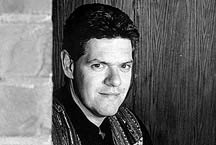 After last year's five-week extravaganza, the Casa del Popolo (4873 boul. St-Laurent) is now gearing up for its second improvised music festival, though paired down to the first two weeks of June. To open things with a blast on June 4th, German saxophonist Peter Brötzmann storms in with his Tentet for three nights, two of which will be devoted to sub-groupings of the band. Other headliners are David S. Ware, the free jazz drumming icon Sunny Murray, the father and son team of Joe and Matt Maneri, accordionist Pauline Oliveros, and more. Click on www.casadelpopolo.com or call 514-284-3804.
For June/July, the 23rd edition of he FIJM will return with its usual mix of music and stars galore, including a series devoted to Jazz in France and with a special appearance made by accordionist Richard Galliano. Please stay tuned for more information on the FIJM and on the local musicians' own Off Festival in next month's column.
---
Version française...
---