A Canadian Renaissance

by Richard Turp / December 1, 2000

---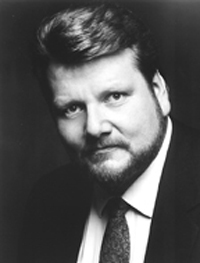 Canada has a very rich vocal tradition. From the time of Albani many Canadian singers have marked the operatic history of the 20th century. What is particularly noteworthy today is that there are veritable hordes of Canadians who have taken up the torch and are carrying on the proud tradition.
Indeed it is not an exaggeration to say that Canadian singers have been 'flavour of the month' for quite a while. The billboards of international opera houses feature such names as Heppner, Margison, Schade, Forst, Pieczonka, Finley, Russel Braun and Gino Quilico to mention only these few. All (and numerous others) have important international careers but there are also many more Canadians who are being actively recruited by opera companies and concert organizations. Butterfield, Gietz, Feubel, Kutan, Popescu, Berg, Laperrière, Jean-François Lapointe, Polegato and Enns are names that are also rapidly moving into the elite ranks of international artists.
In addition, indications are that more are on their way; just take the number of Canadians who have recently won international competitions of note. Within the last few months, soprano Isabel Bayrakdarian (Placido Domingo Competition), contralto Marie-Nicole Lemieux (Concours international Reine Elizabeth) and Liesel Fedkenheuer (Marilyn Horne Foundation) have been added to the ever-growing list of Canadian competition winners.
How can one explain this all-too-real Canadian renaissance? Competitions may be symptomatic of the success of Canadian singers but they also demonstrate that many modern-day Canadian singers are physically, mentally and musically equipped to confront a singing career. There are also many more competitions for Canadians to win than ever before. A generation ago neither the Domingo contest nor the Horne Foundation even existed. Competitions offer certain incentives and rewards for young singers. The situation is rapidly evolving. Canada may have lost the Montreal International Music Competition, but the Prix Joseph Rouleau annually rewards young Canadian singers with substantial financial and performance prizes.
In addition, traditional vocal centres such as Italy, France and Germany are producing proportionately fewer world vocal talents than hitherto, at a time when more opera is performed world-wide than perhaps at any time in history. There are therefore more opportunities for Canadian singers abroad.
This is where a Canadian singer's apparent flexibility is a decided plus. In the realm of baroque music for example, Canadians have built and continue to build an enviable reputation. Countertenors Daniel Taylor and Matthew White and sopranos Donna Brown, Karina Gauvin and Suzie LeBlanc, while not restricting themselves solely to the baroque, have all made names for themselves performing this repertoire.
Canadian singers do not only aspire to competition victories. They have the example of the present crop of artists to spur them on. The very fact that such names as Heppner, Margison and Schade, just to mention the tenors, are acclaimed on a global scale serves as inspiration and proof that Canadians can and do succeed at the highest levels of achievement. These successful artists also illustrate that a diligent work ethic and an overpowering determination and need to succeed are critical in any successful career. It is important to note, however, that these artists achieved their professional goals largely despite, and not because of, the existing music infra structure in this country.
Many Canadians singers have also benefitted from the nation's strong choral and church music tradition. Though this tradition may have diminished in importance recently, its overall influence and role should not be under estimated. Indeed, such singers as the young mezzo Susan Platts, for example, have arisen out of this tradition and intend to do little if any opera at present, and to focus their activities on oratorio and recital work.
But perhaps the most fundamental reason for the continuing development of Canadian singers is their good basic musical training. They have benefited greatly from the overall excellence of music programmes at universities and conservatories. The growth in the number of music schools and professional opera companies throughout the country since the war has certainly given young singers more opportunities to be heard here and to have access to professional performance standards. There is now a parallel development in Canada in the recital field: Toronto has its Aldeburgh Connection and its Off Centre and Song Circle series, while Montreal has the SMAT.
On the other hand it is striking to note how many young artists, having completed their academic studies, have needed to perfect their skills further in apprentice or post-graduate programmes such as those offered by L'Opéra de Montréal (Atelier lyrique), the Canadian Opera Company (Ensemble) or Vancouver Opera (outreach programme) as well as at the Banff Center for the Performing Arts. Perhaps certain young singing artists don't need an institutional environment as much as they do a performing one....
Indeed a more constructive way for certain young singers to reach their full potential is to offer them a more coherent support system. For example, specific residency programmes with opera companies or a small professional touring company featuring young singers may be a more practical answer for some artists. Certainly there is no equivalent to the Glyndebourne Touring Opera, European Union Opera or Opera Europe here in Canada, though such entities are essential both in giving young singers experience and exposure and in widening the audience basine.
It must be realised that the most important transitions for a young singer are from the student to young professional and then from the young professional to the fully mature artist. There can be little doubt that apprentice programmes serve a useful purpose in this development. But no matter how effective, the places and length of stay at the ensembles in Toronto and Montreal are at present limited (approximately 10 places and a maximum of a 3-year stay in each centre). Depending on the vocation of a given ensemble and the level of experience of the young singers involved, the ensembles can be of great value. It must also be admitted that different ensembles have different mandates; some tend to engage singers with a view to their immediate integration into opera productions while others see their mandate as allowing young singers to reach their full potential.
An equally important element lacking in the present musical infra structure is a 'bridging' support system that would enable young professional singers to better adapt to the requirements of a career. At present such organizations as the Jacqueline Desmarais Foundation for young Canadian singers and the 20 year old Théatre Lyrichoréga 20 play a leading role in this area. But official public bodies also need to examine their commitment in such sectors so as to help ensure that such talented youngsters as James Westman, Isabel Bayrakdarian, Marc Hervieux, Marie-Nicole Lemieux, Robert Pomakov and Mariateresa Magisano continue the Canadian vocal renaissance.
---
Version française...