Robert Pomakov : Born to Sing

by Wah Keung Chan / June 1, 2000

---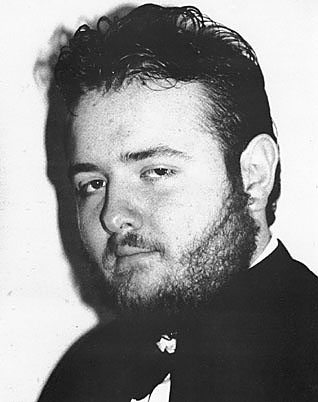 Great bass voices are rare - and rare indeed are 19-year-olds who sing with the maturity of tone and the poise of a 30-year-old. Such is the case with young Canadian basso cantante Robert Pomakov. For the past year he has been turning heads, and on June 17, the 19-year-old will make his main-stage operatic debut with l'Opéra de Québec as Sarastro in Mozart's The Magic Flute.
Pomakov's push to the fore came after an audition in March 1999 with Canadian Opera Company artistic director Richard Bradshaw, who found him "a simply amazing talent, very musical." Bradshaw invited him for free coachings at the COC, and in October 1999 partnered him with baritone Dmitri Hvorstovsky at a COC concert. Subsequently, Pomakov was invited to participate with 14 of Canada's finest singers in the Millennium Gala on New Year's Eve at Toronto's Roy Thompson Hall - Globe and Mail critic Urjo Kareda said Pomakov was "outvoicing Ben Heppner." In March, Pomakov won an Encouragement Grant from the George London Foundation, and in April, Pomakov won the 24th Annual Oratorio Society Solo Competition in New York.
Pomakov's musical influences can be traced back to his family. "My father was a good trumpet player, but living in Bulgaria, his mother wanted him to become an engineer. I took up piano at age 3 and we always had classical music around the house." At age 11 when he joined the St-Michael's Choir School, his talents as a musician began to be nurtured. "I learned music history, theory and harmony, and we sang every day," said Pomakov. "I did not have a good voice before, but at that age, my voice was beginning to change and one day, it just went down." And a unique bass voice seems to have suddenly emerged. At age 14, Pomakov began his fruitful relationship with vocal coach Brahm Goldhamer of the Royal Conservatory of Music. "When we met, Robert was already very mature physically and vocally," said Goldhamer. "It was quite a lovely sound; I had never heard so substantial a voice in so young a male singer." After a year of discovering new repertoire, Pomakov decided at age 15 to become a singer. In 1997, Pomakov began studying voice with Mary Morrison at the RCM. Summer sessions at the Chautauqua Summer School of Music allowed Pomakov to work with bass Mikael Eliasen, with whom he is currently studying at Philadelphia's Curtis Institute of Music.
Pomakov's voice is as robust as his six-foot stocky frame, barrel chest and large head and neck would suggest ("I look exactly like my father"). "The center of my voice is between A below low C and D above middle C, but my voice is still developing and changing. I admired most the Bulgarian bass Boris Christoff for his artistry, musicianship and voice," said Pomakov. His ideal role is Boris Goudunov. "I feel equally at home in recital, oratorio and opera," he added.
Pomakov seems to have gone beyond his youthful temptations to sing everything and is now concentrating on healthy repertoire. When we reached him in May, Pomakov had already moved to the final round of the prestigious Queen Elisabeth Competition in Belgium. Win or lose, having completed his first year at Curtis, Pomakov plans to finish his degree and keep professional engagements to the periphery of his education. Already, he has turned down several offers for operatic roles for the coming season. "I know I will have opportunities to sing those roles years from now," said Pomakov. "My love and hobby are music."
Robert Pomakov sings in Mozart's The Magic Flute, l'Opéra de Québec, June 17, 20, 22. (418) 529-0688.
---
Version française...
---