Brett Polegato: French Lessons

by Joseph So and Philip Anson / March 1, 1999

---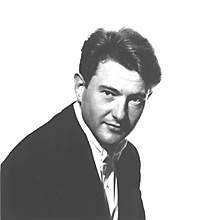 Niagara Falls native Brett Polegato is carving out a niche for himself as one of Canada's most promising young baritones. In the past few years he has garnered an enviable collection of awards and prizes, including the rare distinction of reaching the finals of the 1995 Cardiff Singer of the World competition.

Last year, Montrealers heard Polegato in L'Opéra de Québec's Le nozze di Figaro and in l'Opéra de Montréal's La Cenerentola. In March Polegato will make his Montreal recital debut at the CBC-McGill Series. To celebrate the centenary of the birth of French composer Francis Poulenc, the program will include Poulenc's Banalités and excerpts from Chansons villageoises, works he will record in June with the CBC Vancouver Orchestra.

Song recitals are a growing part of Polegato's career, and he is especially devoted to the French repertoire, which suits his high lyric baritone. "French has always been my first love. My mother was from the Gaspé region, but she was English. Still, I've always adored the language," he told La Scena Musicale by telephone from sunny Costa Mesa, California.

Many of Polegato's earliest engagements were in France, where he toured with Toronto's Opera Atelier under conductor Marc Minkowski. Does singing in French in France pose any special problems? "On the contrary, I think we non-French speakers have an advantage because we pronounce the language as singers should, which is quite different from the spoken pronunciation."

"As you can imagine, the French are very particular about pronunciation, but I've been told my singing is clear and comprehensible," he noted. "I've been coached by several Europeans but the best French coach for me is Rosemarie Landry," he says, referring to the head of the Université de Montréal's voice department. "She is the best diction coach because she is the most picky. You have to be picky about details if you want to be a great performer." Mme. Landry is also complimentary about Polegato, whom she has worked with for ten years. "To sing French mélodie you need a sense of the French style, a mastery of the language, and a love of the repertoire. Brett has these. It has been a joy to watch his voice bloom."

Polegato's biggest challenge is his upcoming debut as Debussy's Pelleas in Strasbourg in May, 2000. Pelleas is one of his "big three" dream roles, along with Billy Budd and Monteverdi's Orfeo. "Pelleas is the role I most closely identify with now," he admits. "For a lyric baritone it is the most difficult role and tests the extremes of the voice. It is like an extended art song. You can't just blast your way through it. All the nuances must come from the text, since there are not many melodies." After Strasbourg, Polegato goes directly to Milan for his La Scala debut as Ned Keene in Britten's Peter Grimes.

Polegato has had a busy year in the recording studio as well. His CBC Records program of opera and operetta arias with tenor Ben Butterfield and the Canadian Opera Orchestra under Richard Bradshaw will soon be released. In June he will record a French program with the CBC Vancouver Orchestra. His Naxos recording of incidental music to Purcell's The Tempest is expected any day.

Polegato's upcoming engagements include the CBC-McGill recital as well as Bach Cantatas and the St. Matthew Passion with Tafelmusik in Toronto. On April 8 he makes his Carnegie Hall debut at Weill Hall, singing music of the Jane Austen period. Whether it is Carnegie Hall or Niagara Falls, Polegato approaches each engagment as if it were the performance of a lifetime. That's how he got hired for La Scala while singing in Finland. "You never know who might be listening!" he jokes.

Brett Polegato performs songs by Poulenc, Vaughan Williams, Ireland, Debussy, and Britten, March 10, 7:30 p.m. Pollack Hall, 555 Sherbrooke Street West, Montreal. Tel. (514) 398-4547.
---
Version française...
---