Paul Kellogg: A New York City Opera Debut

by Philip Anson / November 1, 1997

---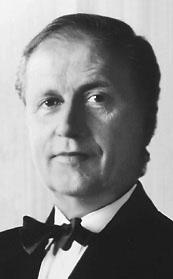 The most important American operatic debut this autumn is not a singer's but that of Paul Kellogg, the new general and artistic director of the New York City Opera. Kellogg was appointed to the post in January 1996, so the 1997-1998 season will be the first to bear his imprimatur. Kellogg's decade of spectacular success leading the Glimmerglass Opera in Cooperstown, New York, should prove an ideal preparation for the sensitive job of restoring confidence in the ailing City Opera. I spoke to Mr. Kellogg last August at Glimmerglass about the upcoming New York City Opera season.
LSM: This autumn you will be taking four of Glimmerglass's best productions (Paul Bunyan, l'Italiana in Algeri, Don Pasquale, Iphigénie en Tauride) to the New York City Opera. Is this transfer of productions going to be an annual policy?
PK: In principle, yes. I think it is beneficial to both companies. Glimmerglass gets much-needed income and the City Opera gets well-prepared, quality productions. Due to time constraints, budget problems and space restrictions, this year the City Opera is building only one new production, Macbeth. Rehearsing in the State Theater is very expensive, and we have to share it with the New York City Ballet, which cuts down our stage time. The City Opera depends on ticket sales for approximately 50 % of its $27 million budget, which means we are obliged to present about 114 performances in a 21-week season. That leaves even less time to develop new productions. At Glimmerglass we have more time to develop new productions, and it is more economically feasible.
LSM: The Glimmerglass productions are sold, not rented?
PK: Yes, the City Opera ends up owning the productions. This is inevitable because Glimmerglass doesn't have the space to store old productions and doesn't foresee doing many revivals, whereas revivals are a regular part of every City Opera season.
LSM: Are you not concerned that many New York City Opera patrons will have already seen the former Glimmerglass productions upstate during the summer?
PK: Not really because they are two different audiences. The City Opera audience is 230,000 and the Glimmerglass audience is 32,000, most of whom don't live in New York City. Glimmerglass was also concerned that sending their productions to the City Opera would stop New Yorkers from coming upstate. I don't think that will happen because people come to Glimmerglass for the total experience of the small opera house, rural setting, great acoustics, and the chance to see four operas in a weekend.
LSM: Glimmerglass's Alice Busch Opera Theater is a small 900-seat hall designed for your opera company while the 2700-seat State Theater was designed for ballet. How are Glimmerglass's productions going to fit in the State Theater?
PK: People are amazed that the footprint of the two stages is so similar. The City Opera stage is a good deal higher but only six feet wider than the Glimmerglass stage, and the height doesn't hurt anything. When we transferred Glimmerglass's 1993 Turn of the Screw to the City Opera it worked wonderfully.
LSM: Acoustically the State Theater is not ideal. Some of the best Glimmerglass singers have exquisite but small voices. Will you be able to use them in New York?
PK: We have made acoustical improvements at the State Theater. New side panels have created greater presence in the hall and give the voices greater burnish. When it comes to casting, we'll have to consider each voice individually. We can't use every Glimmerglass singer, but we can use many. We are planning to take Isabelle Kabatu to New York as Cio-Cio San. David Daniels would be fine. Of course Christine Goerke as Iphigénie is no problem.
LSM: This is your first year at City Opera and already you have a subscription series called Director's Choice, largely Glimmerglass productions. Will the Director's Choice option be a permanent feature of City Opera seasons?
PK: I hope so. The Director's Choice is basically the season's new productions and we've been amazed at the response. Our eight new productions are selling out fastest and Xerxes is our biggest seller by far.
LSM: If City Opera starts making money, when can we expect to see an improvement in existing conditions?
PK: I hope that within three years we'll be able to reduce the number of performances, increase rehearsal time for each production and pay better to compensate for the loss of performance income. More new productions could be done in house as well.
LSM: How do you handle the workload of directing both Glimmerglass and the New York City Opera?
PK: I couldn't do it without delegating responsibility. Esther Nelson is the new general director here at Glimmerglass. She does a very good job managing the financial aspect. There is someone at City Opera who effectively does the same thing for me there. John Conklin works in both places as the director of production and we've got good artistic administrators implementing decisions in both places.
LSM: Do Glimmerglass and City Opera have any plans for cycles based on composers or styles?
PK: Not really, though we will continue to stage Gluck and Handel. We all have favourite composers we want to do more of - Britten, for instance. Glimmerglass will do Peter Grimes in 1999. Richard Strauss is wonderful but hard to do at Glimmerglass because he often requires a large orchestra. We did Intermezzo, we could do Daphne, but the Schweigsame Frau orchestra is too large. Capriccio would be wonderful for Glimmerglass but the Met has a big new Capriccio, which means the City Opera can't do it, which means Glimmerglass can't do it.
LSM: What about Wagner? The Flying Dutchman could be wonderful at Glimmerglass.
PK: Dutchman could be done. The orchestra would have to be modified but it is not impossible. Early Wagner would be a curiosity though some of it is of dubious musical and theatrical interest.
LSM: Does Glimmerglass's relationship with the City Opera preclude other companies from renting Glimmerglass productions?
PK: Not entirely but it would have to be worked out. If anyone wanted to rent a set, we would try to work it out so that Glimmerglass might benefit from the income. It's just a matter of dates. Sets would be available after a couple of weeks of refurbishing.
LSM: No danger that New York will lure you away from Glimmerglass?
PK: Oh no, I love it here. I'll be staying as long a they'll have me.