Renée Fleming: A New Manon

by Philip Anson / September 1, 1997

---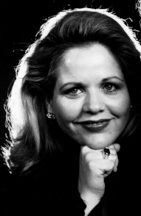 American soprano Renée Fleming has emerged as one of the most gifted and, in my opinion, most enjoyable sopranos alive today. Her voluptuous voice and wholesome stage presence make her performances uniquely satisfying. Fleming's upcoming Manon at the Metropolitan Opera, opening on September 23, is the New York season's most anticipated event. Just a few days after returning from seven triumphant Manons in Paris in late June and early July, Renée Fleming spoke with La Scena Musicale from her home in Connecticut.
LSM: Tell us about singing Manon in Paris.
I really think Manon is my new favourite role. First of all I really love French music. Stylistically it is so elegant, so delicate. It has everything, both dramatic and lyrical moments, so you can play with it. It also has bel canto elements. The Cours-la-Reine scene is as difficult as any bel canto aria.
LSM: How were the Paris audiences?
Like most singers I suffer a lot before opening night. I was especially worried in Paris because I had been told that the most important thing for French audiences is that the words be clear and comprehensible. My French is pretty good -- I did most of my press interviews over there in French -- but it is not as good as my German, which I speak fluently. So I went early and had a long preparation. I was also worried because there is no prompter at the Bastille Opera. I was so afraid I'd forget the words and that people would think I was awful. Luckily everything turned out OK.
LSM: What was your impression of the Bastille Opera?
The Bastille is large and not very acoustically grateful. When I went to hear other operas there I was kind of disappointed because the singers sounded like they're in the next room. The orchestra has a little more presence than singers but the sound is uneven. I would say that the Bastille has some acoustical problems. To compensate I sang out as fully as I could. Manon is a role I could have played with, but the Bastille is not a hall you can be artsy in. I imagine it will be better at the Met.
LSM: Manon is almost a bel canto opera. Have you sung much bel canto?
Yes, though Armida was the only thing that was relatively high profile. Eve Queler [director of the Opera Orchestra of New York] was one of the first to give me a break. For her I sang La Straniera and covered Aprile Millo in Il Pirata. I've done Sonnambula, and an unknown Donizetti opera called Maria Padilla. Two years ago I recorded Rosamonda d'Inghilterra for Opera Rara in Europe but they're having trouble finding an American distributor.
LSM: Do you feel that you have become famous overnight ?
On the contrary, it certainly wasn't sudden, not compared to someone like Cecilia Bartoli who hadn't sung much, operatically speaking, then was suddenly an instant star. My route has been a plodding, year-by-year climb. The idea of me as a new arrival is just the perception of people who are hearing my name for the first time.
LSM: As a journalist I can't help wondering if you read reviews.
Oh yeah, and if it's a bad review I really think about it. I certainly don't ignore the press. If they all say something is wrong, then something is probably wrong. Mixed reviews can be helpful too. My skin has gotten a little bit thicker over the years!
LSM: Well, the reviews are all excellent these days, and you are certainly very busy. How do you balance your career and the demands of your two young children?
It is a huge issue for any of us who have decided to combine a family and a career. For several years I was critically overworked, sometimes learning seven or ten new roles each year. One year I was away from home for eight months. That was crazy. Since I had my second child my focus has been to get control of my schedule. It will mean less opera, more recitals and concerts, travelling for shorter periods of time. Instead of six weeks in one city it will be one week with three dates. Being on the road is the one and only downside of this business. Other than that I can't complain. The rest is wonderful!
---
Jules Massenet: Manon. Production/ set/ costume: Jean-Pierre Ponnelle. Rudel; Fleming, Giordani, de Candia / Oswald, Plishka / Halfvarson. Sept. 23, 26, Oct.1,4, 8, 11, 15, 18. Metropolitan Opera, Lincoln Center, New York, N.Y. (212) 362-6000. Fleming opens the NY Philharmonic, Sept. 17 at Avery Fisher Hall. (212) 875-5656.