Altamira No-Load Opera
Harbourfront Concert, Toronto

by Joseph So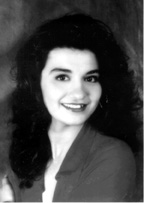 Opera lovers arrived early to hear many of Canada's best singers perform outdoors at Toronto's Harbourfront Centre during the last week of August. I heard the first of three concerts on a warm, hazy evening. The concert opened with Isabel Bayrakdarian's "Bel raggio lusinghier" with lovely tone and sparkling coloratura. With the stage presence and confidence of a seasoned pro, it is obvious why she won the Metropolitan Opera auditions this year: hers is a major talent.
There were doubts when Clifton Forbis (Lensky in the COC's Onegin two years ago) was cast to sing Florestan in the COC's Fidelio next April. His huge sound in the Don Carlo duet and "E lucevan le stelle" and his lovely piano notes in Lensky's aria from Eugene Onegin suggest that the COC's confidence in him for the Beethoven may be justified after all.
James Westman from Stratford, Ontario, won the George London Award this year and is now with the Merola programme. He has a beautiful baritone but should pace himself. He darkened his tone and pushed to achieve a big sound at the beginning of "Di Provenza" and almost got into trouble with his first high note, but recovered nicely to finish that aria and the rest of the evening.
Soprano Anita Krause, another rising Canadian star, won a George London Prize and third prize at the 1995 Salzburg Mozart Competition. She looked radiant this evening, delivering a musically poised and serene "Se tu m'ami." Her voice blended beautifully with Karen Ydenburg in the Prayer from Hansel and Gretel.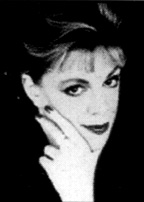 Ljuba Kazarnovskaya, who triumphed at the COC as Tatiana two years ago and Salome last season, was the star of the evening. Her dark-hued soprano has lost some of its luster from multiple Salomes and her vibrato is a bit severe for comfort these days, but the tessitura of the Onegin Letter Scene suits her. She sang with great feeling and musicality. Her Flower Duet with Krause (beginning with the cannon shot and Suzuki's "Il cannone del porto...") was beautifully sung, with an exquisite blending of the two voices. Since Cio-Cio-San is not in Kazarnovskaya's repertoire she relied on the score until at "Tu, tu piccolo iddio" she pushed the music stand aside and sang from the heart - a beautiful end to a wonderful concert. Musically this was probably the most successful COC Harbourfront Concert in the last few years. Best of all it was free, thanks to Altamira's sponsorship.