The Trials of Patricia Isasa at Chants Libres

by Réjean Beaucage / April 1, 2016

---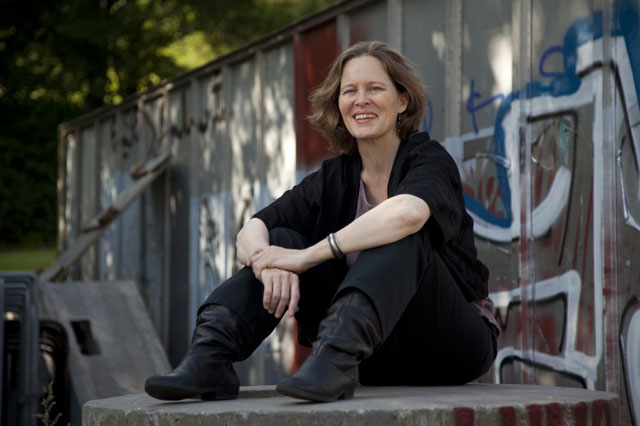 Composer Kristin Norderval signs the score of lyric creation company Chants Libres' 16th production, a sociopolitical work that touches on resistance, dictatorship, and torture.
Singer and composer Kristin Norderval isn't afraid to tackle hard subjects, and her opera The Trials of Patricia Isasa, which tells the story of the imprisonment and torture of a victim of the dictator who ruled Argentina between 1976 and 1983, is a good example.
"I was steeped in political engagement throughout my childhood," she explains, reached by telephone from Oslo. "I grew up with the feeling that it's important to be engaged with the world around us."
It was through singing that Norderval came to music, via a classical path that included a marked interest for new music. Incidentally, in addition to having composed the music, Norderval also plays a character in her new work.
"They're two very different activities, and when I come to sing, all of my concentration is focussed on work as a performer," she says. The composer frequently works with electronics, and this new work is no exception, Here, the electroacoustic exploration will be augmented by the presence of the choir (the Ensemble Kô) and seven musicians (including Daniel Binelli's accordion and Oliver Lamontagne's guitar) under the direction of Argentinian conductor Cristian Gort.
"The musicians are excellent, and they can go from a very classical style to flights of jazz, or the very particular colour of tango," says Norderval.
Patricia Isasa's story will be sung by Kristin Norderval (adult Patricia) and soprano Rebecca Woodmass (young Patricia), accompanied by baritone-bass Dion Mazerolle, tenor Daniel Pincus, baritone Vincent Ranallo, and actor Claude Lemieux (on screen). Pauline Vaillancourt, director of Chants Libres, directs the company's new work.
It was at the turn of the millennium that Norderval really began to think about composing, thanks in large part to the event "New Op", which Pauline Vaillancourt organized in Montreal in 1999.
"It was the best event of its kind that I had ever been to in my life," she recalls. "It's what gave me the desire to compose. After that, the American reactions to the events of September 11, 2001, led me to want to hear another voice. In 2008, I created a work based on the theme of mass thinking conditioned by propaganda. I worked a lot on that piece, and I had a huge amount of material on Guantanamo and the use of torture. I wanted to pursue this work, but in a more positive perspective. When I heard Patricia Isasa tell her story, I understood how I could do it. So I contacted author Naomi Wallace and I was fortunate enough that she was interested in participating in the project. One of the most horrible things about torture is not so much the physical pain as the mental pain, as any victim will tell you. The fact that Patricia moved beyond that by keeping her sanity and her humanity shows real exemplary strength. Naomi wanted to insist on this point, and it's illustrated in the first act of the opera, which takes place entirely in Patricia's head, through memories of her imprisonment. The second act transports us to the reality of a court of justice."
It's worth noting that this story ends well – and that Patricia Isasa will even attend the work's premiere.
Translation: Rebecca Anne Clark
The Trials of Patricia Isasa: Premiere, May 19, 20, and 21, 2016 at the Monument-National in Montreal. 514-871-2224, www.chantslibres.org
---
Version française...