Nos idées cadeaux / Gift Ideas

December 1, 2015

---
À l'occasion des fêtes, l'équipe de La Scena Musicale vous suggère des idées de cadeaux qui devraient plaire aux mélomanes.
To celebrate the holidays, the La Scena Musicale team has gift-giving suggestions that are sure to be a hit with music lovers!
Coffret / Box Set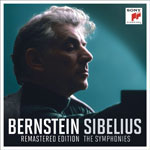 Sibelius : The Symphonies
Leonard Bernstein, dir.; New York Philharmonic; Phyllis Curtis, soprano; Zino Francescatti, violon
Sony Classical, 7 CD, 88875026142
« Sony vient tout juste de lancer, dans une édition rematricée, un coffret comprenant l'intégrale des symphonies de Sibelius enregistrées par Leonard Bernstein à la tête du New York Philharmonic, auxquelles s'ajoutent le Concerto pour violon, cinq poèmes symphoniques et des œuvres de Bruch et Grieg (puisque le programme de l'album original est repris tel quel). Bien que des intégrales plus récentes brillent par la puissance de l'interprétation et la clarté de la prise de son (on ne saurait passer sous silence la merveilleuse intégrale d'Osmo Vänskä à la tête de l'Orchestre symphonique de Lahti, sur étiquette BIS), la vision de Bernstein demeure tout aussi ardente et envoûtante. Il propose un Sibelius tout en contrastes, entre fragilité et grandeur, entre intimité et exaltation, tout en cultivant le son généreux et épanoui de l'orchestre. Enregistrement idéal pour découvrir ou redécouvrir ce grand compositeur finlandais. »
"Sony has just launched a remastered version of a box set including the integral symphonies of Sibelius, recorded by Leonard Bernstein at the head of the New York Philharmonic, plus the Violin Concerto, five symphonic poems, and works by Bruck and Grieg (since the program is an exact repeat of the original album). Although newer recordings of the complete Sibelius symphonies stand out for their strength of their performance and the clarity of the recording (we cannot overlook the marvellous version by Osmo Vänskä at the head of the Lahti Symphony Orchestra on the BIS label), Bernstein remains as powerful and moving as ever. He offers a version of Sibelius in terms of contrasts: between fragility and grandiloquence, intimacy and exaltation, all while cultivating the orchestra's generous and blossoming sound. An ideal recording for discovering or rediscovering this great Finnish composer."
— Éric Champagne, compositeur et collaborateur de La Scena Musicale
Disques / CDs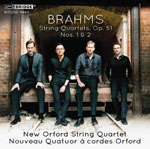 Quatuors à corde de Brahms
Nouveau Quatuor à cordes Orford
Bridge Records, BRIDGE 9464
« Le Nouveau Quatuor à cordes Orford vient de lancer ce nouvel album consacré à Brahms avec les quatuors nos 1 et 2, op. 51. Unité du jeu, technique, qualité sonore, densité d'expression : tout y est. Le résultat est une fois de plus stupéfiant ! »
"The New Orford String Quartet just launched their new album, which is devoted to Brahms with String Quartets, Op. 51 nos. 1 and 2. Unified playing, technique, sound quality, density of expression - this album has it all. The result is once again stunning!"
— Michèle-Andrée Lanoue, journaliste à Radio-classique, violoniste dans l'Orchestre symphonique des jeunes de Montréal et collaboratrice de La Scena Musicale
Jazz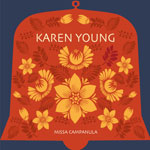 Karen Young : Missa Campanula & You Make me feel so Young
URSH Records URCD 2015, URSH records URCD 2014
Chanteuse polyvalente qui navigue constamment entre le jazz, la musique folk et le pop, Karen Young signe, après un long silence discographique, deux nouveaux disques. De loin sa création la plus ambitieuse, Missa Campanula (Messe de la cloche) est une œuvre chorale interprétée par Voces Boreales (dir. François Ouimet) et huit chanteurs solistes (masculins et féminins, Young incluse). Outre le dernier morceau, dont les paroles sont en anglais, les dix autres sont en latin, lesquels font partie du canon de la musique sacrée (Kyrie, Gloria, Credo, Agnus Dei etc.). Solennel.
Les amateurs de musiques plus profanes apprécieront bien le côté « jazzy » du second de ses albums. Dans You Make me feel so Young, elle est appuyée de Sylvain Provost (gtr.) et de Normand Guilbeault (cb.). Allant au-delà des standards d'usage, le programme de neuf pièces recoupe autant Brassens et Joni Mitchell que Monk, Billy Strayhorn, voire Wayne Shorter. Une réalisation fort sympathique qui swingue allègrement.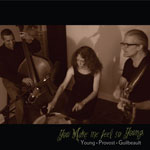 A vocalist at home in jazz, folk and pop, Karen Young is back on record after a long hiatus with a pair of new discs. The first, Missa Campenula (The Bell Mass), is by far her most ambitious musical undertaking. She has composed a choral work, performed here by Voces Boreales and eight solo voices, both male and female, hers included. Of the 11 cuts, the last one alone has English lyrics, the rest being in Latin, most of them staples of sacred music (Kyrie, Gloria, Credo, Agnus Dei...) A most solemn musical offering, in keeping with the season.
For more profane tastes, Young's jazzy side comes to the fore in You Make me feel so Young. Guitarist Sylvain Provost and bassist Normand Guilbeault are along for the ride, providing sympatico backing for nine varied covers, tunes penned by the likes of Monk, Strayhorn and Shorter, even Joni Mitchell and Georges Brassens. A pleasantly swinging affair by all concerned.
— Marc Chénard, Rédacteur de jazz / Jazz editor for La Scena Musicale
Livre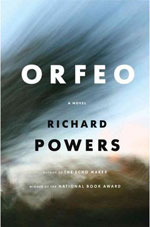 Richard Powers : Orfeo
Éditions du Cherche-midi, 425 p.
« L'auteur du merveilleux Le temps où nous chantions nous revient avec un autre beau roman sur la musique. Un compositeur septuagénaire qui s'adonne à la chimie dans ses temps libres est soupçonné d'avoir fabriqué une arme bactériologique. Au lieu de se livrer à la police, il fuit en voiture à travers les États-Unis. Sa cavale sera l'occasion de se remémorer sa vie musicale et d'évoquer les œuvres et les gens qui l'ont marqué. »
— Caroline Rodgers, corédactrice en chef de La Scena Musicale
Books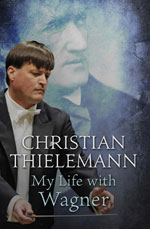 Christian Thielemann: My Life with Wagner
Weidenfeld & Nicolson, 320 p.
"Love him or hate him, Christian Thielemann is one of the greatest conductors of our time. Here's his book on his being a 'Wagner Conductor.'"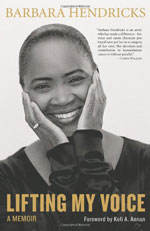 Barbara Hendricks: Lifting My Voice
Chicago Review Press, 496 p.
"One of the best singers' autobiographies I've read. Honest and humble, well worth reading."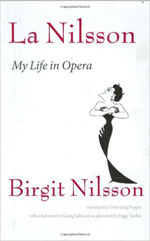 Birgit Nilsson: La Nilsson: My Life in Opera
Northeastern (Kindle Edition) 356 p.
"Birgit Nilsson passed away on Christmas Day ten years ago. A great voice, a colourful woman and wrote an entertaining book. This is not a new book, but it is a great way to remember the 10th anniversary of Nilsson's passing."
— Joseph So, opera lover, Professor Emeritus at Trent University, Associate Editor of Opera Canada, and contributor to La Scena Musicale