10 Quebec Composers: Electroacoustic Music

by Émilie Payeur / November 1, 2014

---
Quebec certainly has nothing to envy when it come to electroacoustic music. Indeed, the province is full of creative composers who continue to push the limits of their discipline thus gaining international recognition. Even if their music often approaches an acousmatic style familiar in Europe, there is something there that sets them apart and gives them a sound and an aesthetic all their own.
Here is a list of ten must-listen works by home grown composers that will allow you to discover the panorama of Quebec's electroacoustic œuvre.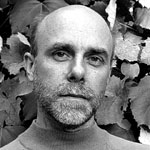 Crystal Music
Stéphane Roy, 1994
In Crystal Music, composer Stéphane Roy manipulates his sonic materials by expanding it, moulding it, and causing it to change, as if he were blowing glass. The very nature of the sounds used is reminiscent of glass and crystal. There is something nervous and unstable in this piece. Intense dynamic variations as well as explosions of energy that emerge suddenly from the silence only to fade just as quickly characterize this piece. While listening to it, a listener notices parallels with some of Francis Dhomont's most abstract pieces. It's no coincidence that Roy was a student of his.
Stéphane Roy is the author of a work on electroacoustic music analysis, L'analyse des musiques électroacoustiques: Modèles et propositions. Over the course of his career, he has taught at the Université de Montréal and the Conservatoire de musique de Montréal. Crystal Music notably took first prize at the third Prix international Noroit-Léonce Petitot (Arras, France, 1994).
Kaleidos
Compact-compact 7
empreintes DIGITALes IMED 9630 1996
StringGDberg
Robert Normandeau, final version 2003
A musical tour-de-force, StrinGDberg is a 16-track minimalist work based entirely on two sound sources: a one-minute recording of a hurdy-gurdy, and another taken from the playing of a cello. The interwoven, even meditative character of the piece invites the listener to penetrate to the heart of the sound and witness the following microvariations, even to be moved. A more rhythmic part, a characteristic of Normandeau's work, finds its way into the middle of the piece. Like much of his catalogue, StrinGDberg was composed as a theatrical score, for August Strindberg's play Mademoiselle Julie, which premiered in May 2001 at Montreal's Espace GO with Brigitte Haentjens directing.
Robert Normandeau teaches at the Université de Montréal. His works have repeatedly won awards at international competitions. It's worth noting that he is the cofounder of Réseaux, a concert society dedicated to the dissemination of media arts, which presents the concert series Rien à voir and Akousma.
Puzzles
empreintes DIGITALes IMED 0575 2005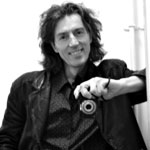 Les corps éblouis
Christian Calon, final version 1994
Les corps éblouis takes its sound materials from a single source: the electric guitar. A veritable work on the transformation not just of the basic sounds but of their length as well, the work was designed to create a spiral effect where everything is interwoven in perpetual movement. Here, we recognize Calon's exemplary savoir-faire, and a writing technique comparable to that of Parmegiani or Dhomont. Les corps éblouis won second jury prize at the 22nd Concours international de musique électroacoustique de Bourges (France, 1994) as well as distinctions at the Prix Ars Electronica (Linz, Austria, 1995, 97).
Christian Calon is an independent artist who also works in photography and whose works have won numerous awards at home and abroad.
Les corps éblouis
Compact-compact 8
empreintes DIGITALes IMED 9838 1998
Le vertige inconnu
Gilles Gobeil, 1994
Le vertige inconnu is probably the strongest piece, not only on the album La mécanique des ruptures but also of the entire Gobeil repertoire. Using concrete sounds, the origins of which can be recognized, the composer creates a quasi-surrealist cinematographic universe within which crickets and compressed air machines coexist. All of Gobeil's skills that make him such a unique composer are brilliantly illustrated in this piece, like vivid articulation and ruptures of silence by sudden explosions of sound. Le vertige inconnu won the Stockholm Electronic Arts Award, an international electroacoustic competition (Sweden, 1994) and took second prize at the Prix Ars Electronica (Linz, Austria, 1995).
Gilles Gobeil has been a professor of musical technology at the CÉGEP de Drummondville (since 1992) and a guest professor of electroacoustic composition at the Université de Montréal (2005-06) and at the Conservatoire de musique de Montréal (2007). He is also the winner of some twenty national and international prizes.
La mécanique des ruptures
empreintes DIGITALes IMED 9421 1994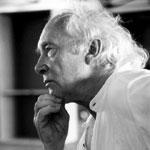 Sous le regard d'un soleil noir
Francis Dhomont, 1981
Part of the Cycle des profondeurs (Cycle of Depths), this tormented work explores and illustrates the world of schizophrenia in eight parts. One feature of the work is the use of narration. To penetrate the subject, Dhomont uses texts from psychiatrist and psychoanalyst Ronald D. Laing. But this narration serves more than an informative purpose; it clearly guides the development of the piece, even becoming sonic material in certain moments. According to Dhomont, this work suggests the union of the imagination and mental imagery created by processing sounds. Sous le regard d'un soleil noir took first prize in the Program Music category of the ninth Concours international de musique électroacoustique de Bourges (France, 1981).
A Paris native, Francis Dhomont has spent a good part of his life in Montreal, where he taught at the Université de Montréal (from 1980 to 1996). He also composed Sous le regard d'un soleil noir during this period. He is one of the most important figures in electroacoustic music, and his work is widely recognized and acclaimed.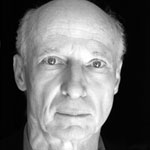 Water Music
Yves Daoust, 1991
It was a beautiful spring day when the composer got the idea for Water Music. Droplets falling from melting ice seemed melodious to him. The beauty of this piece comes from its featuring a material with which we are all familiar – water – allowing the listener to really pay attention to it for once. The transition between different sections is especially well done.
While teaching at the Conservatoire de musique de Montréal (which he left in 2011), Yves Daoust contributed to the development of the electroacoustic scene in Quebec, especially through his very active participation in the 1978 founding and development of the country's first organization devoted to the promotion and dissemination of electroacoustic music, the ACREQ. In 2009, he received the Serge-Garant prize from the Fondation Émile-Nelligan for the whole of his œuvre.
Musiques naïves
empreintes DIGITALes IMED 9843 1998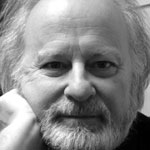 eXpress
Jean Piché, 2002
Jean Piché is definitely an innovator. At the start (think of the piece Taxis to Burning Sky) the composer quickly turned toward images and developed a whole new discipline that he calls "video-music". What Piché is trying to express is a symmetrical perception between images and sound, a synergy. For eXpress, a work for three screens, Piché filmed images from a train between Bourges and Paris. The landscapes are recognizable. The very kinetic allure of eXpress is achieved by setting the camera to a fast shutter speed with a large aperture. The minimalist and repetitive music contributes to the work's trance-like effect.
Teaching and research in electroacoustic composition at the Université de Montréal occupies an important part of Jean Piché's professional life. He also contributes to the development of software, especially Cecilia, a sound processing software.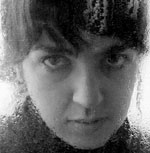 Big Bang II
Marcelle Deschênes, 1987
In Big Bang II, we find ourselves in a post-nuclear universe. The work was originally conceived as a soundtrack to accompany a multimedia installation by holographic sculptor and light artist George Dyens, integrating holographic sculptures, lighting, fiber optics, and electroacoustic music, all in choreographed movement using a programmed synchronization system. Of an interwoven and minimalist nature, the piece is brilliantly written and has inspired a good number of composers.
From 1980 to 1997, Marcel Deschênes taught electroacoustic and multimedia composition, auditory perception, and electroacoustic writing techniques at the Université de Montréal faculty of music. She developed, launched, and manages a new program in electroacoustic music at the postsecondary level (bachelor's, master's, and doctorate).
petits Big Bangs
empreintes DIGITALes IMED 0681 2006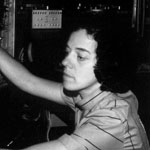 Arksalalartôq
Micheline Coulombe Saint-Marcoux, 1971
This piece plays around the abstraction of speech, voice, and even musical instruments. Arksalalartôq, referencing texts by Quebec poets Noël Audet and Gilles Marsolais, expresses the dizziness of words and sounds by analogy with the Inuit game in which participants (usually women) test their capacity to create and emit sounds and words, mostly meaningless ones. Intercut with percussive sounds or in some cases with analogue synthesizers, Arksalalartôq is reminiscent of certain Stockhausen pieces as well as of Schoenberg's Le Pierrot lunaire.
In 1968, Iannis Xenakis strongly recommended that Coulombe Saint-Marcoux go to Paris to study electroacoustic music with the renowned Groupe de recherches musicales (GRM), which she did. Upon returning to Montreal, she taught at the Montreal Conservatoire de musique until her death, in 1985.
Impulsion
empreintes DIGITALes IMED 0159 2001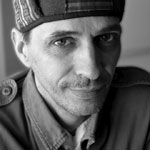 Mantra
Jean-François Laporte
In our modern era, we are invaded and overwhelmed by all kinds of sounds that accompany our existence. Jean-François Laporte calls them "mantras", giving this piece its title. Like the mantras of the East, those of the composer should be of a good length and be repeated cyclically in time. For this piece, Laporte used exclusively sounds generated by the refrigeration compressor of a skating rink recorded in a single take. All the timberal modifications were done during the recording, without any studio manipulation.
Jean-François Laporte is mostly known for the instruments he has invented. He is the founder and artistic director of Productions Totem contemporain (PTC), and his works are published by Éditions Babel Scores.
Mantra
Cinéma pour l'oreille MKCD 028 2000
One should not fail to mention the works of composers who will doubtlessly become major in Quebec's electroacoustic scene in the coming years: Champ de fouille by Martin Bédard, Transit by Louis Dufort, frequencies (a) by Nicole Bernier, L'appel by Georges Forget … the list could go on and on!
---
Article published in collaboration with the editors of the site Cette ville étrange. Chronique de la création musicale. (www.cettevilleetrange.org)
Translation: Rebecca Anne Clark
---
Version française...