Kissin in Quebec

by Martin Kamela / June 1, 1997

---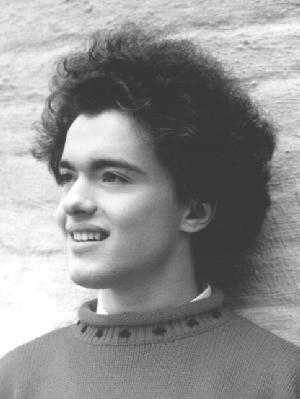 On May 4 Russian pianist Evgeni Kissin gave the penultimate recital in the Club Musical de Québec 1997-98 season. The sold-out concert took place in the 1878-seat Salle Louis-Fréchette, a multi-purpose hall in the Grand Théâtre de Québec complex located near Québec City's National Assembly. Salle Louis-Fréchette is slightly larger than Montreal's Théâtre Maisonneuve but the acoustics are simliar: somewhat dry without serious absorption. Most of the seating is on the parterre level and one hears well from the back seats. The good acoustics foster an intimate atmosphere of communication crucial to the success of piano, vocal, or chamber music recitals.
Club Musical de Québec dignitary Mme Louise Forand-Samson (familiar as the co-director of the Lanaudière Festival) humorously announced from the stage that Mr. Kissin is an energetic lad who adores giving encores. On cue, Kissin strode to centre stage, bowed without taking his eyes off the audience, and sat down at the Steinway. Kissin opened the concert with the relatively light Beethoven Rondos Op. 51 No. 2 and Op. 129. The Rondo Op.129 is known as "Die Wut über den verlorenen Groschen" ("Rage over a lost penny" or "Colère pour un sou perdu") and Kissin played it with the giddiness of a showy encore. In Schubert's difficult, rarely played Sonata in C minor D.958 the pianist attempted to achieve expressive intensity with abrupt dynamic changes and sparkling fingering. Schubert balances these climactic passages with contrasting melancholic soft sections, but Kissin failed to effectively mark the transitions. Following the intermission came Chopin's four Ballades. Kissin displayed a gentle touch and an admirable limning of the melodic lines in the first dozen or so bars of each of the four pieces. However, as in the Schubert Sonata, virtuosity occasionally got the better of poetry. In the middle sections of Ballade No. 1 and Ballade No. 3 he played too fast and too strong to do justice to the music's colour and expressive depth. Chopin's Ballade No. 2,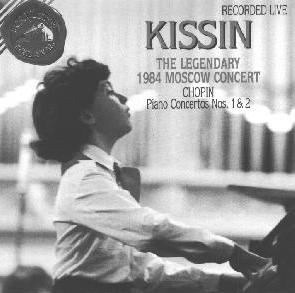 with its sudden dynamic changes and whirlwind passages, better suited to Kissin's turbulent manner. By the time Kissin tackled Ballade No. 4 - the most complex piece of the set - he seemed to have relaxed. His playing was warm, more balanced, and greater discipline was imposed. The final Ballade was the strongest performance of the program and the audience (which had been attentive and respectful throughout) gave Kissin a standing ovation. The most notable of his five encores were the Anton Rubinstein arrangement of Beethoven's Turkish March, played with metronomic precision and Horowitzian fury, ending on a wonderfully understated note; the Godowsky transcription of Schubert's Moment Musical which proved that Kissin can play, and play well, a piece which does not have a single fortissimo; and Schumann's "Warum?" from Fantasiestücke Op. 12 which left one wanting more of Kissin's Schumann. Comparing this concert with the last time I heard Kissin [October 1991, part of the Montréal Symphony Orchestra's late, lamented Esso Recital series] I do not find that Kissin has corrected the irregularities of programming and playing that I noted earlier. Technically very accomplished yet interpretively unpredictable, Kissin's immense resources of power and soul have yet to translate into the mature, adult keyboard wisdom his long-time fans await.
The Club Musical de Québec 1997-1998 season offers seven musical events. Highlights include the Emerson String Quartet with clarinettist David Shifrin December 4. Welsh bass-baritone Bryn Terfel gives a recital Nov.20. Britain's a cappella choir, the Tallis Scholars appear April 15, 1998. Pianists Garrick Ohlsson and Bruno Leonardo Gelber play on February 2 and March 3, 1998 respectively. The season ends May 3 with young Russian violinist Maxim Vengerov. All concerts start at 8 pm and are held at the Salle Louis-Fréchette of the Grand Théâtre de Québec. Individual tickets range from $25 to $50. No student or rush discounts. Tel: (418)-643-8111. http://www.grandtheatre.qc.ca .
---
Version française...
---