Jazz: Three Takes on the Montreal Scene

by Marc Chénard / April 1, 2014

---
There are a number of ways to measure the health of a jazz community. One of these is to see how many immigrant musicians is has. Montreal, for one, has always fared well in this regard. As far back as the Prohibition Era, the city had welcomed many an American, enhancing its bustling nightlife, and much later a share of draft dodgers during the Vietnam war. In more recent times it has attracted a steady flow of young talents due to its music programs, some electing to stay after graduation. But there are working professionals from elsewhere who have also settled in the city and made their own way. To shed a different light on our scene, both in its upsides and downsides, here are the views of three expats who have made Montreal their home.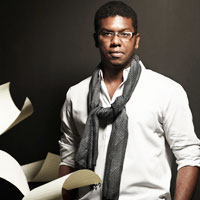 Since arriving in Quebec in 2005, Cuban pianist Rafael Zaldivar has certainly come a long way. With several awards to his name (Jazz en Rafale contest, Révélations Radio Canada, Prix Archambault ...), and a contract with Effendi Records, this young man now teaches at the Université de Laval à Québec while pursuing doctoral studies in jazz interpretation at McGill University. His presence in Quebec is attributable to his partner in life, violinist Lisanne Tremblay, whom he met while she was studying at Havana's Institute of Arts. Zaldivar's arrival was not an easy one, hampered by a difficult bureaucratic process (one can imagine), but he finally landed, first in his wife's hometown of Sherbrooke only to make the move to Montreal in 2008. By his own admission, there was some tough sledding in the beginning, given the social, political, linguistic and musical differences he had to adjust to. Joining the music scene was not exactly a cakewalk for that matter, but saxophonist Rémi Bolduc helped him out in the beginning. More importantly he worked out a career plan focused on artistic development, acceptance of his peers and the marketing of his skills via recordings and promotional campaigns. Now having found his place, Zaldivar believes that jazz in Montreal is alive and well due to the number of mature, talented performers and a promising crop of newcomers. On the other hand, he is struck by the lack of media support towards the scene. In this regard, he notes an important difference in the attitudes between his adopted and native countries: "In Quebec, everything is based on economics and culture comes later, while in Cuba, culture is the main driving force. Since life is precarious there, culture leads to initiative with no thought of economic benefit."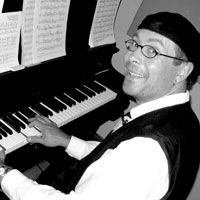 A native of the Swiss mountains, more precisely from the canton of Glaris, pianist Félix Stüssi has had a long love affair with Montreal (in more ways than one). Travelling the high seas as a ship's mate, he first landed in Montreal in 1986 during the city's jazz festival (FIJM). After a first three-month stay, he would make several trips back and forth, eventually meeting his life partner. After five and half years back home, the couple would finally make Montreal their home in 1998. An historian by training, Stüssi is currently a columnist for several Swiss newspapers. As a musician, he learned his trade on the job, receiving advice along the way from Irene Schweizer, a leading pianist and improviser on the national and European scenes. With four recordings to his credit, this one-time winner of the FIJM jazz competition (in 2007) will soon release a new album of his sextet with star trombonist Ray Anderson in tow. After 16 years in the city, the pianist has a keen overview of things. On the plus side, he is fascinated by the wealth of talented people and the musical variety which produces a unique creative atmosphere in Montreal. Moreover, he is struck by the number of musicians who can easily drift from one style to another, something not seen in Europe, at least until recently. "If you played bebop over there, you wouldn't be accepted in free jazz and vice versa." On the downside, he laments the lack of cohesiveness within the jazz family and the paucity of outlets for the music.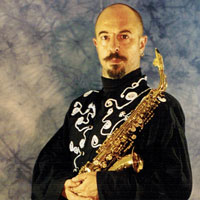 Not only is he a saxophonist and bandleader, but Damian Nisenson also manages a production company (Malasartes) and issues recordings under that label. Last fall, he was elected co-president of the Regroupement Jazz du Québec (RJQc), an organization whose main purpose it is to give a voice to the community before the powers that be and the audience at large. A Porteño (a resident of Buenos Aires), Nisenson arrived here in 2004, embarking on his second experience away from home. In the '80s, he resided in Switzerland where he studied history while playing music on a regular basis with theatre companies, mainly in the French-speaking areas. After the fall of the dictatorship, he returned home, staying there until his departure. By 2001, he was becoming disenchanted with the social and political situation, so much so he thought of returning to Switzerland, but gave up due to administrative barriers. Chance would have it that he met a Québécois in Buenos Aires who boasted of the wonders of Montreal and its vibrant cultural scene. Damian Nisenson was hooked: Packing up his belongings, he made the long trek north with his wife and four of their five children. Now well-established in our midst, Nisenson sees the musical scene quite positively, but with some circumspection as well. On one hand, he was quite taken by the welcome given to newcomers like him and the sheer diversity of artistic expressions. On the other hand, he is of the same opinion regarding the lack of venues for the music, and notes an imbalance between public sector support for the arts and a limited number of viable outlets. What's more, he finds it very odd that the teaching of music in schools tends to cast young musicians in a mould, especially in a field that requires creativity.
Translation: Karine Poznanski
---
Big Bands on Stage
Last September, this column presented a brand new Montreal jazz institution: the Orchestre national de jazz – Montréal. Eight months and four concerts later, this 16-piece outfit winds up its season with two shows, the first coinciding with the release of this issue (April 3), the last one taking place on May 1. True to its tradition of featuring a particular musician, orchestra member or otherwise, the ONJ will welcome saxophonist Jean-Pierre Zanella and pianist Marianne Trudel respectively, the latter inviting the remarkable trumpeter Ingrid Jensen from New York and singer Ann Schafer from Victoria, B.C.
A graduate of the Eastman School of Music, Zanella fittingly offers compositions by former alumnae, most notably François Théberge (now teaching in Paris) and Zanella. Trudel, in contrast, will feature works by female composers such as Carla Bley, Satoko Fujii, Christine Jensen, and one of her own, a multi-part suite entitled Dans la forêt de ma mémoire. This musical offering will, in her own words, have a more open structure than usual big band charts, giving the players a greater degree of freedom in its interpretation.
While the ONJ's season is drawing to a close, it's already looking ahead. Before activities resume next September, the orchestra will play at the FIJM this year, most likely with a star soloist sitting in. Nothing is set at this time, but we will keep you posted on further developments in the next issue, devoted to summer festivals.
Between these two concerts, another large ensemble will take to the stage: the Vanier College Big Band. Since 1999, this Ville Saint-Laurent school has organized an annual benefit concert for its scholarship fund. With Oliver Jones as master of ceremonies, this event is dedicated each year to a personality on the jazz scene, active or not, who has
contributed to its development. This year's concert, its sixteenth, will pay tribute to reedman Sayyd Abdul al Khabbyr. Originally from Philadelphia, he settled in Montreal in the 1960s, and operated at one time the tiny Café Mojo on Park Avenue. In the 1980s, he left town for the Big Apple, landing a job with Dizzy Gillespie. Now inactive due to his advanced age (he was born in 1935), he nevertheless remains present in our minds thanks to his two sons: Muhammad, a trombonist and pianist, and Nasyr, a drummer, both Vanier graduates and slated to participate in the concert. Monday April 14, Vanier College, 7500 boul. Sainte-Croix, 7:30 PM. Tickets: 514-744-7500
Also taking place in April is a pocket-sized festival organized by Damian Nisenson's production company, Malasartes musiques. Spread over four nights (May 9 and 10 at Casa del Popolo, 15 and 16 across the street at the Sala Rossa), it will feature artists on the label, including vocalist Geraldine Eguiluz, launching her recording Rubedo Ro, for voice and string quartet, and Nisenson's quartet noZen with the local hot ticket Socalled.
Information on schedule and tickets: www.malasartesmusique.com
www.casadelpopolo.com (284-0122)
Translation: Rebecca Anne Clark
---
Version française...