Education Notes

November 1, 2012

---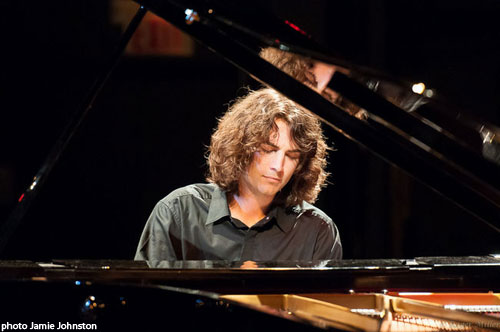 Pianist Suren Barry Wins National Piano Competition
Suren Barry, a burgeoning piano prodigy who became the first Carleton music student to perform at the internationally renowned Ottawa Chamber Music Society Series, took top honours in the piano category at the 2012 National Music Festival. Critics have described Barry's art as "musical with an innate sense of sonority" and "displaying artistry, impressive maturity, depth and mastery for one so young." More than 600,000 performers competed at 223 music festivals across Canada in the run-up to the national competition. Lorena Jiménez Alonso
The Curative Power of Music
Several researchers will be working together under the umbrella of the new U of T Music and Health Research Collaboratory, which will be in full swing by September, to investigate how music and sound can be used in health care and affect people's brain. The centre's headquarters will be at the Faculty of Music, operating mostly as a virtual institute, with collaborators who will continue to work from their established labs to understand the mechanisms behind the body's specific responses to music and sound. Some researchers are looking into whether simple musical training could help bring limbs damaged by stroke back into use. Some researchers are also experimenting with listening to music as a means to alter brainwaves in order to ease pain or fatigue, while others are testing whether sound vibrations absorbed through the body can ease the symptoms of Parkinson's and Alzheimer's patients. LJA
Horowitz's Piano in Montreal
Music faculty member Yaron Ross gave a recital on Vladimir Horowitz's personal Steinway concert grand piano at the Concordia University's Oscar Peterson concert hall on Sunday, September 16, featuring a program of works by Mozart (Sonata K.333), Ravel (Ma Mère l'Oye) and Schumann (Sonata Op.14 No. 3). LJA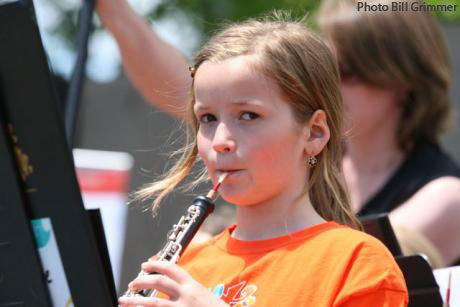 Sistema-Inspired Program Launched
New Brunswick announced the implementation of a Sistema-inspired program called the In Harmony Music Project within the public education system in the province. This pilot program, which was to begin in September in grade four classrooms, with the participation of more than 110 children, and will be supported by Sistema NB teaching-artists as classroom mentors, aims to be the catalyst for a dramatic expansion in access to the life-affirming impact of music and the orchestra for children in the province. LJA
UOttawa Receives Unique Violin
Long-time NAC Orchestra violinist Sally Benson, who was a friend of many uOttawa professors and a highly regarded and respected musician, died of cancer last spring, bequeathing her 1761 Landolfi violin and Voirin bow to the Ottawa School of Music, which has ensured that the instrument will benefit uOttawa students through a competition or loan program. LJA
A New Jazz Department
An exciting year is in the making for students at the École de musique Vincent d'Indy. Students, both collegial and extracurricular, will now be able to choose between jazz and classical studies. Awaiting them is a dynamic new team made up of violinist Marie-Soleil Bélanger, singer Victoria Doyon, electric bassist Dan Gigon, guitarist Carlos Jiménez, double-bassist Frédéric Pauze, drummer Eduardo Pipman and saxophonist Dany Roy. Jacqueline Vanasse
Young Stars with the OUM
Year after year, the OUM (Orchestre de l'Université de Montréal) Competition, exposes the Université de Montréal's most promising young talents to the Montreal public. This year, the piano and cello will be honoured by the 2011 and 2012 edition laureates. Julie Hereish will perform Schumann's Concerto for cello in A minor, and Florian Paddu will perform Chopin's Concerto No. 2 in F minor. The concert will be held on December 8 at the Université de Montréal's Salle Claude-Champagne. The program directed by Jean-François Rivest will be completed by Sibelius's Tapiola op. 112 and Symphony No. 7 in C major.
On April 13, 2013, the OUM will host Layla Claire, a former student of the Université de Montréal who is currently pursuing a superb international career. The young artist who sang a convincing Susanna in the university's Le Nozze de Figaro will be returning with a selection of Mozart's most delightful arias for soprano. Today, she is a star at the Metropolitan Opera. JV
Translation: Catherine Hine
---
Version française...