Off Festival: A Well "Orchestrated" Edition

by Marc Chénard / October 1, 2012

---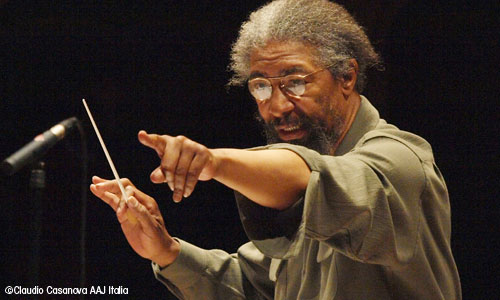 Two years after its transition from summer to fall, Montreal's OFF Jazz Festival will be returning with a 13th edition characterized by continuity and change. Ever faithful to its goal of highlighting the diversity of our local talents, the festival is also turning a new page in its history with the help of a newly staffed programming committee. Joining its new chaiperson, harmonicist Lévy Bourbonnais, are three other active musicians on our scene: Pierre-Yves Martel, Samuel Blais and Gabriel Vinuela-Pelletier.
During a mid-summer conversation, Bourbonnais stated that these changes do not entail a sharp break with the event's past. "The OFF Jazz was created by musicians, and those involved in its artistic component have always worked on a volunteer basis. But, after a few years on the job, which had been the case of my predecessor Christophe Papadimetriou, it's easy to burn out. After all, we are professional artists, and that's what we all want to do, first and foremost. Turning now to this year's program, I would describe it as being 'conservative,' but in a good way. Since its beginnings in 2000, the festival has always prioritized original musical projects, the emphasis obviously placed on those around us, which doesn't exclude bringing in guests from out of town or encouraging collaborations between both."
Skimming through the 25-concert slate, that will run this month from the 4th to the 12th, the OFJM fullfills its mandate. Indeed, all creative musical trends are well represented, from mainstream jazz to more open musical forms (or 'musique actuelle' as it is known here), without omitting the participation of our two linguistic communities, its generations and a handful of guest artists thrown in for good measure. Among the latter are French pianist Baptiste Trotignon, invited by alto saxophonist Rémi Bolduc, first-rate harmonicist Howard Levy in tandem with guitarist Greg Amirault (both these acts on Oct. 6) and Kyle Brenders, the adventurous saxophonist from Toronto (Oct. 7). Two tribute concerts are also scheduled: first, Jean Derome will pay homage to one of his revered composers, Billy Strayhorn, heading up a relatively new band including vocalist Karen Young (Oct. 10). Second, the Maïkotron Unit, recipient of last year's François Marcaurelle Prize, will nod its cap to the late poet Claude Gauvreau, with pianist Alexandre Grogg added to the trio (Oct. 7).
Of the concerts in the program, two stand out in particular, for they best illustrate the musical span of the event. On opening night (Oct. 4), trumpeter Joe Sullivan will take the stage at the Lion d'or with his big band, performing a repertoire of original compositions arranged with all the savvy he is known for. As jazz composition teacher at McGill University, Sullivan knows the orchestral jazz tradition through and through, making him the expert in the field. While his music is totally in keeping with the rules of the art, it is also enhanced by the important contributions of his musicians as soloists, all of whom are up to the leader's demands.
Eight days later, a second orchestra will bring the event to a close at the Sala Rossa, albeit in a completely different light. Fifteen or so musicians, all from different Quebec music circles (and one from Ontario), will come together for a first time. Locals include veterans of the 'actuelle' scene (Bernard Falaise, Pierre Tanguay, Jean Derome), regulars of the Casa del Popolo or l'Envers (Nicolas Caloia, Jesse Zubot, Elwood Epps), a Quebec City contingent (Pierre and Michel Côté, Frédéric LeBrasseur), not to mention the project coordinator, pianist Marianne Trudel. Heading the band will be guest conductor Lawrence "Butch" Morris, from New York. This one time trumpet and cornet player hailing from California quit active playing to dedicate himself entirely to a unique musical approach: "conduction."
To understand the essentially simple concept, imagine a conductor who uses no score, neither on his music stand nor memorized. Using a repertoire of very precise gestures, the conductor "shapes" an ensemble's music in real time, as a single musician would do on his horn. Although Morris has conducted orchestras with scores (for example, David Murray's big band), his own work is based on much more open forms, with little or no written music. In 1986, a first document of this approach appeared on the album Current Trends in Racism in Modern America. Over the years, he has repeated the experience across the globe, and twice in Montreal, in 1989 and 1992, the latter performance during the festival La quinzaine du violoncelle. Also worth noting here is the fact that the ensemble brought together here is nothing like a standard jazz big band, the instrumentation composed of several percussionists, bowed strings, unusual wind instruments like the contrabass clarinet, but few other winds.
Although conduction is his main musical activity—which doesn't stop him from taking on composition commissions—Morris hasn't been the only one exploring the path, just the most dedicated one to it. John Zorn, in the 1980s, modeled some of his improvisational games on sports like hockey, lacrosse and tennis, turning to a military game (Cobra), which earned him some measure of success. Such conducting methods do, however, have precursors, such as the work of contemporary American composer Lukas Foss.
In the music world, listeners are asked to judge a work by its final outcome, either in concert or on record. In the case of Morris' performance, the audience will have the rare opportunity to experience the whole process leading to that end. Two public rehearsals will be held on October 10 and 11, between 10 a.m. and noon. An occasion well worth a visit, and likewise for the festival as a whole.
BREAKING NEWS » Butch Morris is forced to cancel due to illness. Bassist WILLIAM PARKER will be his remplacement.
---
Online program: www.offfestivaldejazz.com
Information: 514-524-0831
Ticket venues: Admission Network www.admission.com / billeterie Articulée (514-844-2172), L'Oblique (514-499-1323).
CD Launches
» Split Cycles (with saxophonist Samuel Blais): Sunday October 5, le Lion d'or, 8 p.m.
» Triades (with vocalist Sonia Johnson): Thursday October 11, La Sala Rossa, 9:30 p.m. (Co-produced with Effendi Records).
Translation: Catherine Hine
---
Version française...
---