On the road with Ben Heppner

by Joseph So / June 1, 2012

---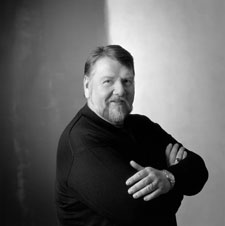 Tenor Ben Heppner is making a welcome return to Ottawa this summer, as the headliner in the Closing Gala of the Music and Beyond Festival. I recently caught up with Heppner who was in Wales to play Tristan, one of his most celebrated roles.

How are rehearsals going?
BH: Very well. The orchestra is not used to playing Wagner but they are coping magnificently. Good cast as well. The production is almost 20 years old and the set shows a bit of wear and tear, but the director who re-mounted the production is very good at keeping things fresh.
Can you tell us a little about your upcoming concert in Ottawa?
BH: I'll be singing songs by Schubert, Schumann, Wolf, and Wagner, as well as a group of operetta pieces by Leo Fall, Kálmán and Lehár. The idea is that this is a legacy of songs from the great composers of 'Lied'. One could also say it is a legacy of mine through German Lied because of my association with the German repertoire.
You've sung a lot of concerts and operas in your career. Is it fair to ask which genre you prefer and why?
BH: The same feelings that prevent a father from declaring a certain child as his favourite apply here. I love the intimacy of the recital and the direct contact with the audience. Also, the recital venue is a step back from the vocal intensity of the opera house—particularly in the repertoire that I sing. I think that I need to sing them both to balance vocal and artistic sensibilities.
What engagements do you have coming up in Canada? We know you are singing Tristan in Toronto. Any other dates?
BH: I have a very big presence in Canada this coming year. In addition to the Tristan in Toronto I have a fall and a spring tour in some of Canada's smaller cities and towns. I also have appearances in Winnipeg, Edmonton and Vancouver, but I'll let those organizations come up with the announcements...
Any plans for this summer?
BH: Plans for the summer include the Elora Festival on August 5th and then I am going to Helsinki, Stockholm and Edinburgh before I get ready to head to San Francisco to reprise Moby Dick.
I understand one of your favourite hobbies is motorcycle touring. Tell us a little bit about this...does your wife Karen come with you?
BH: I didn't start riding motorcycles until about 10 years ago. After taking my initial license requirements I rented motorcycles in various places throughout the world. Victoria, Vancouver, and Raleigh, North Carolina were the beginnings of my experience on two motorized wheels. The biggest leap of courage was to rent in Paris! You need to catch on very quick on the streets of 'La Ville-Lumičre'. I recall making a run up the Champs Élysées then around the Arc de Triomphe returning via Champs Élysées and then turning the wrong way into the Place de la Concorde. My experience grew by leaps and bound when I realized that there were six or seven lanes of cars roaring their way toward me with dubious intent! I picked up my own motorcycle in June of 2006 and brought it home the same day I sang in the opening concert of the new Four Seasons Centre. My beloved has actually had the courage to go with me on an exploratory trip to Stouffville on one occasion. It remains to be seen if there will be more riding two-up when I get back from my current engagement. Readers of La Scena Musicale can make up a pool betting for or against this!
---
• July 15, 2012 at the Music and Beyond Festival in Ottawa
• August 5, 2012 at 3 p.m. at the Elora Festival
---
Version française...