Voice 2012: The Montreal International Musical Competition

by Joseph So / May 1, 2012

---
Flash version here.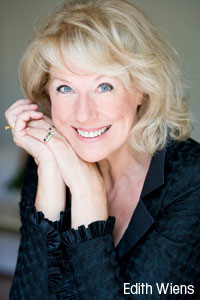 Created in 2002 to discover and support aspiring young artists, the Montreal International Musical Competition, now in its 10th year, has helped nurture many fine artists who have gone on to big careers. In voice alone, the ranks are rich indeed: Measha Brueggergosman, Angela Meade, Marianne Fiset, Julie Boulianne, Yannick-Muriel Noah, Joseph Kaiser, Phillip Addis and Burak Bilgili, just to name a few. MIMC has received high praise for its organizational excellence as well as its rich prize money of over $150,000 CAD, including a Career Development program valued at $20,000. Equally important is the presence on the jury of heads of opera houses, artist agencies, eminent singers and pedagogues, individuals who can open doors for the aspiring singer. Presided over by MIMC president André Bourbeau, this year's jury panel includes Sir Thomas Allen, Edith Bers, Jean-Pierre Brossmann, Dominique Meyer, Renata Scotto, Dmitry Vdovin, as well as Canada's Joseph Rouleau, Kwamé Ryan, and Edith Wiens.
I caught up with Canadian soprano Edith Wiens for her thoughts on competitions. After a distinguished career, Ms. Wiens is now professor of voice at the Juilliard School and artistic director of the Internationale Meistersinger Akademie, a summer program designed to further the education and career of exceptional young singers:
What are your thoughts on MIMC and competitions in general?
EW: The Montreal competition is in the "major league" of competitions, an important place of introduction to the career for our young artists. I love competitions; singers must fine-tune a large part of their repertoire to a specific date, which is a great motivator. I encourage my students to do competitions, but ask them to try to do several in a short span of time. You just never know how a jury will decide, and if one competition doesn't prove successful, perhaps the next one will. It is never fun to lose, so the more a singer does, the better the chances.
What qualities do you look for in a singer?
EW: I look first for a singer who moves me emotionally and who has presence, and then secondly, to one whom I can see being embraced by the music industry. If there is a very young singer with great potential, that should be honoured with a prize. If there is a finished artist, ready to go, then that is wonderful, and should also be honoured with a prize. The benefit for the ready artist is that agents and opera directors will be in the audience, eager to hire the singers. So this would be a double prize: one from the jury and one—perhaps more importantly—from life.
What advice do you have for a competitor?
EW: My advice to every competitor is to be so prepared that you can forget that the competition is a competition, so it becomes just another venue for soulful communication and telling the story. And don't forget: People always sound great through the door, so don't compare yourself to anyone. Good luck!
---
Montreal International Musical Competition—Voice 2012: May 28 to June 8
www.concoursmontreal.ca
---
Version française...