Prize Song — Are singing competitions a way to the top?

by Joseph So / May 14, 2005

---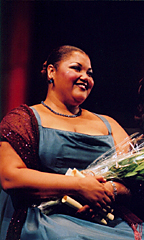 Although Canada has produced many wonderful singers who have reached the top, their success stories represent only a small portion those who have the potential for major careers. An artist manager once said in an interview: "Manhattan has the greatest number of fabulous voices waiting to be discovered, but only one per cent will ever make it." Not very good odds for success! Yet, a popular way to get noticed is to take part in the many annual vocal competitions in which, as can be expected, Canadians have done exceptionally well. Teresa Stratas went from a working class Greek immigrant family in Toronto to the great stages of the world after winning the Met auditions in the late 50s. After struggling for years to make a living as an opera singer, Ben Heppner was catapulted to fame when he reached the Met finals and won the Birgit Nilsson Prize in 1988. Now one of Canada's brightest stars, Isabel Bayrakdarian's sparkling voice and personality made her a Met winner in 1997, a feat she repeated three years later in the Placido Domingo's Operalia. And let's not forget the extraordinarily gifted contralto Marie-Nicole Lemieux, who swept the top prizes at the Queen Elizabeth Competition in Belgium.
There are literally hundreds of singing competitions, some going back many decades. Other well-known competitions include the Cardiff Singer of the World, the Queen Sonja (Oslo), Belvedere (Vienna), Robert Schumann (Zwickau), Paris, Tchaikovsky, and Wigmore Hall in London. Then there are those named after famous singers past and present: Caruso, Callas, Pavarotti, Corelli, Nilsson, Kraus, Caballe, Sayao, Christoff, London, Tagliavini, Gobbi, Ponselle, Price, Lawrence, Novotna, Albanese, Anderson, Horne – and the list goes on! All have age restrictions (usually around 30), and some are limited to citizens of particular countries, while others emphasize certain composers or styles of singing. The latest is a competition for singers 'too old' to participate in the myriad already in existence. With few exceptions, they are held every two or three years, sometimes in rotation with piano and violin. Often, advanced students or young professionals will enter several at a time and take their chances. Some have developed a knack for competitive success as press material will relate. Mezzo Eleni Matos for example is proudly declared as having won "an unprecedented thirty-three national and international competitions, more than any other vocalist in history."  
This month, voice aficionados will converge in Montreal for the second vocal competition held under the auspices of Jeunesses Musicales of Canada. As far competitions go, this newcomer to the stage is rapidly gaining recognition as one of the most important in terms of the calibre of contestants, jurors, prize money, and organizational efficiency. Many in music circles agree such a high-caliber competition in Canada is long overdue, given the number of terrific Canadians on the international scene. In the first competition three years ago, six finalists were declared winners: sopranos Measha Brueggergosman and Mélanie Boisvert, baritones Daesan No and Joseph Kaiser, tenor John Matz, and bass Burak Bilgili. It is remarkable that an eminent international jury panel chose three Canadians to be among the top six, underscoring the depth of talent in this country. Now, on the eve of the second competition, it is interesting to check on how the past winners are doing.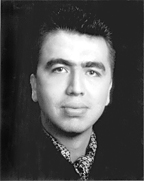 It is fair to say that 2002 was a very good year – each of the six winners has gone on to an active career, albeit some with a higher profile than others. Measha Brueggergosman, the Grand Prize winner who had future superstar written all over her at the time, is fulfilling that promise. Now on the roster of IMG, her career is being carefully nurtured "in a combination of concerts, recitals, oratorios, and with a bit of opera thrown in."  She is shaping up to be an important recording artist. In addition to two highly praised recordings for the CBC, Brueggergosman is currently being courted by not one, but two of the biggest classical labels, eager to sign her up. This is remarkable considering the record industry itself is contracting. Audiences will get to sample her talent in a four-concert series in Stratford this summer, with programs ranging from classics, to jazz, to spirituals.
The other soprano winner, Ontario-born Mélanie Boisvert, is making her mark as a coloratura. Her calling card in Canada and Europe thus far has been Les contes d'Hoffmann's Olympia. Equally at home in musical theatre, Boisvert is also a sparkling Cunegonde in Bernstein's Candide. Of a similar calibre is tall and handsome American John Matz, who defies the stereotype of short and fat tenors. Furnished with a football-player physique and a first-class voice, Matz is a stage director's dream. He has already starred in a series of high-profile engagements, including partnering Dame Kiri Te Kanawa in Barber's Vanessa in both Washington and Los Angeles. On the horizon are upcoming debuts at the Châtelet in Paris and a Beethoven 9th with Zubin Mehta and the Israel Philharmonic.
Turkish bass Burak Bilgili has established himself as a voice to be reckoned with, having won first prize at Belvedere, Alfredo Kraus, and Neue Stimmen, and reached the finals at Cardiff. With a La Scala debut as Alfonso in Lucrezia Borgia already under his belt, Bilgili is in demand on many world stages and understandably so as his dramatic instinct for buffo roles is backed by a rare genuine bass of distinction. According to some, Korean baritone Daesan No should have placed higher than fifth. Like Bilgili, No is an alumnus of the Academy of Vocal Arts in Philadelphia, where he studied with the late Louis Quilico. Equally at home on the opera and recital stages, No won the Lieder Prize at Cardiff, and first prize at the Mario Lanza and Licia Albanese Competitions. He is much sought after in symphonic and oratorio repertoires both in the West and in his native Korea.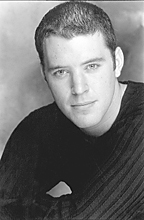 Perhaps the most remarkable transformation among the initial group of winners is that of Canadian baritone-turned-tenor Joseph Kaiser, who credits the competition as a pivotal event in his development. "To have (jurors) Teresa Berganza, Grace Bumbry, Marilyn Horne, and Joseph Rouleau tell me emphatically that I am a tenor – they are some of the greatest singers in the history of opera. It was that competition that really got the tenor wheels turning," says Kaiser.  Since, Kaiser has studied once again with Arthur Levy in New York. He reached the finals of the Met Auditions last March, thereby proving that the transition has been successful. "A scheduling conflict prevented me entering Montreal again – as a tenor!" All in all, great things are happening to Kaiser, who looks forward to his debut in Aix en Provence with Simon Rattle. He later performs at a Salzburg Easter Festival with James Conlon,  with Christoph Eschenbach at Ravinia, and at the San Francisco Opera with Runnicles in 2007. 
So, are competitions a way to the top? For those who are prepared and mature enough to handle the pressure, and who are granted a bit of luck, competitions can indeed launch a career. Young singers receive coaching from famous musicians while making valuable contacts. To be sure, competitions are notoriously unpredictable. There is a certain 'luck of the draw' aspect to it – competitions reward those who can perform well under pressure, and on the day when it counts. Big name Russian soprano Marina Mescheriakova commented on her failure to make the finals at Cardiff, "I am realistic – if you lose, it doesn't mean you are not good, and if you win, it doesn't mean you are wonderful. It is like playing cards." Kaiser sums it up best, "If one's mentality is: if I win, terrific, and if I don't, who cares, then you will be the most successful and the happiest. There have been times when I thought this was the best I have sung, and I didn't win a prize. And there have been times when I felt I could have done some things better, and I won top prize."
"I would not want singers who don't win competitions to be discouraged because the competitive atmosphere is simply not indicative of life as a professional opera singer," Brueggergosman says. "For those who don't make it to the finals, the semis, or past the tapes round – it doesn't signify the end for them. Competition is a sprint! To have a career you have to be good all the time, for thirty years."
---
Version française...
---