Notes

9 avril 2005

---
Nomination au CMM
Il faisait la première page du magazine le mois dernier et voici que la directrice du Conservatoire de musique de Montréal nous annonce la nomination d'André Laplante à titre de professeur de piano ! Habitué à transmettre son amour du piano à la Glenn Gould Professional School du Royal Conservatory of Music de Toronto ou au Centre d'arts Orford, le virtuose pourra désormais exercer ses talents de pédagogues auprès des étudiants de l'institution montréalaise. Une bonne nouvelle qui venait cependant avec une moins bonne... Le CMM acceptait les demandes d'admission en piano jusqu'au 1er avril 2005... Meilleure chance la prochaine fois! Réjean Beaucage
Le CQM n'appuie par le MRCC
Décidément, la transformation de la Chaîne culturelle de Radio-Canada en Espace musique n'a pas fini de faire des remous. Les changements pour le moins radicaux qu'a fait subir le diffuseur à sa programmation provoque des prises de position tout aussi radicales (certains lecteurs allant même jusqu'à nous reprocher d'ouvrir nos pages au point de vue de Sylvain Lafrance, vice-président de la radio française de Radio-Canada – voir édition précédente).
Le Conseil québécois de la musique (CQM) tenait le 8 mars dernier une assemblée générale spéciale afin de « discuter de la disparition de la Chaîne culturelle de Radio-Canada ». Soulignons, au profit de nos lecteurs peu familiers avec le code régissant les assemblées générales d'organismes à but non-lucratif, que l'on ne peut discuter, dans une assemblée génrale spéciale, que du point pour lequel on a été convoqué, à l'exclusion de tout autre. Cependant, le président d'assemblée a, sans doute pour aiguiller la discussion, accepté une proposition demandant que le CQM appuie la déclaration du Mouvement pour une radio culturelle au Canada (MRCC)*.
Après la discussion, un vote indicatif a été tenu et la majorité des 29 membres présents (sur 216) a voté en faveur de cet appui. Il appartenait donc ensuite au conseil d'administration du CQM de se prononcer sur la question d'appuyer ou non aux revendications du MRCC. Le 18 mars dernier, la conseil d'administration du CQM a choisi de répondre non. Il est clair que l'organisme, dont « les activités de lobbying [...] visent à promouvoir la discipline qu'il représente auprès des instances gouvernementales et descommunautés locales, nationales et internationales », tout en travaillant « aussi à la cohésion, à la reconnaissance, au développement et à la défense des intérêts du milieu musical québécois »** a préféré poursuivre dans la voie diplomatique et éviter la confrontation avec un diffuseur qui est (ou était) le seul à diffuser les œuvres d'un bon pourcentage de ses membres.
Souhaitons que l'avenir nous prouvera que c'était la bonne chose faire. En attendant, la requête déposée par Jean Portugais, principal animateur du MRCC auprès du Conseil de la radiodiffusion et des télécommunications canadiennes (CRTC) suit son cours. Rappelons que cette requête presse le CRTC de « reconnaître que l'intérêt public exige la tenue d'audiences publiques sur la suppression de la Chaîne culturelle francophone de Radio-Canada et son remplacement par une station radio à diffusion musicale continue de nature et de contenus radicalement différents, d'ordonner la tenue de telles audiences publiques, et d'en aviser le milieu culturel francophone afin de permettre aux personnes et groupes intéressés d'y déposer leurs mémoires, présenter leurs observations et faire leurs représentations au Conseil. »
Un dossier qui reste ouvert. Réjean Beaucage
* « Le Mouvement pour une radio culturelle au Canada (MRCC) soutient et revendique une radio publique de qualité en matière culturelle. Il conteste la décision de Radio-Canada de supprimer la Chaîne culturelle sur la bande FM. Le mouvement demande au Conseil de la radiodiffusion et des télécommunications canadiennes (CRTC) la tenue d'audiences publiques sur la situation actuelle et sur l'avenir de la culture à la radio d'État, tant en ce qui concerne la musique classique que la littérature, la philosophie, les beaux-arts, la danse, le cinéma et les sciences. » Pour en savoir plus : www.radioculture.tk
** Extrait de « Mission et mandat » / www.cqm.qc.ca
Alexia Cousin retires at 25
The rising French opera star Alexia Cousin caused waves with her announcement on March 3, that she is retiring from the opera scene. "I have decided to terminate my artistic career," she said in a statement posted on her agent's web site. "The passion and the wholeness that have always determined my way of singing will from now on lead my life in another direction. I would like to thank from the depth of my heart all those who had supported me in this special adventure, from close up or from far away, on both sides of the curtain."
The star, known for her remarkably large voice and stage presence, had recently won rave reviews for her role as l'Aiglon in Honegger and Ibert's eponymous opera, presented last September in Marseille. Cousin's sudden decision, and cancellation of her upcoming appearance in Manon Lescault at the Vienna State Opera, has fuelled the opera world rumour-mill, but to no avail. So far no word of explanation has emerged, although her agent, Laurent Delage, has kept some opera-lovers's hopes alive with these cryptic comments: "Who can predict the future? Should the future bring her back to stage it would be a pity to shut the door definitely for all those who had believed in her, her unique talent and her precocious achievements [...] Alexia should be aware that she will always find an open door with people who had believed in her." Sasha M. Dyck
Students in harmony on Music Monday
On Monday, May 2, children across the country will unite to play the same piece of music in an event the Coalition for Music Education in Canada has dubbed Music Monday. The organization will provide a melody in a variety of arrangements to be played by both elementary and high school bands and orchestras at the same time. According to the Coalition's Web site (www.coalitionformusiced.ca), it hopes the event will offer "a tangible demonstration of how music programs shape young lives and the fun young people have in making music," as well as "show the important links between school music programs, their communities and the cultural vitality of this country."
A series of outdoor school concerts will also mark the occasion. Supporters of the project include the Ontario Provincial Honour Band, Pinchas Zukerman, the National Arts Centre, Parents for the Arts, and The Canadian Brass. The Coalition for Music Education in Canada is an organization dedicated to ensuring all Canadian children have access to music education. Music Monday happens at 10 am PT, 1 pm ET and 2 pm AT. Danielle Dubois
De l'action à l'OSM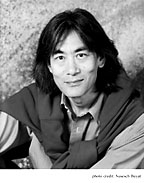 Les semaines précédant l'arrivée de Kent Nagano à Montréal, pour diriger l'Orchestre symphonique de Montréal (OSM) dans deux programmes différents les 30 mars et 1er avril (Mahler) et les 5 et 6 avril (Messiaen) auront procuré des sensations fortes à plus d'un amateur !
D'abord, le 13 mars, la direction des communications de l'OSM publiait un communiqué titré « La direction de l'OSM pourrait devoir annuler des concerts », laissant entendre qu'il ne saurait être question de laisser les musiciens poursuivre leurs moyens de pression jusque sous le nez du prestigieux invité (et nouveau directeur musical désigné). Il faut savoir que les négociations pour le renouvellement de l'entente collective des musiciens ont débuté il y a plus d'un an et que, pour signaler leur mécontentement, ces derniers vont au concert vêtus de t-shirts rouges. Ce type de moyens de pression peut sembler anodin (et une bonne partie du public les trouvent très bien en rouge!), mais il faut tout de même remarquer que la tenue vestimentaire des musiciens est à la base de l'annonce par l'Opéra de Montréal du refus, annoncé le 9 mars dernier, d'embaucher l'OSM dans de telles conditions, le rouge affectant apparemment une partie de sa clientèle... Ce rouge, donc, a failli faire annuler les quatre concerts mettant en vedette Kent Nagano!
Heureusement, le 16 mars, un nouveau communiqué nous apprenait que les concerts auraient bel et bien lieu, l'Association des musiciens de l'Orchestre ayant décidé de « mettre en veilleuse ses moyens de pression ».
Le 21 mars, enfin, nous apprenions, toujours par voie de communiqué, la tenue d'une conférence de presse (le 29) devant permettre au maestro de dévoiler « son premier projet d'envegure internationale avec l'Orchestre ». Notre attente a été bien courte puisque le jour même le Théâtre du Châtelet à Paris dévoilait sa saison 2005-06, et la tenue le 2 mai 2006 d'un concert de l'OSM sous la direction de Kent Nagano ! Le traitement des musiciens en tournée étant l'un des points en litige entre l'Association des musiciens et l'administration de l'orchestre, on peut croire qu'il se prend actuellement des bouchées doubles à la table de négociation! Plus de détails dans notre prochaine édition. Réjean Beaucage
BBC airs Jerry Springer – The Opera
Despite being pressured by a militant Welsh Christian group and receiving almost 50,000 complaints, the BBC aired Jerry Springer – The Opera last month to an audience of over 1.8 million viewers. Meanwhile, plans are now underway to bring the successful musical and 2004 Oliver award-winner to Broadway.
The musical, an irreverent comedy inspired by American trash-television culture, has been a London hit for three years. It stars a fictional Jerry Springer mediating a conflict between God, Satan, Mary and a diaper-wearing Jesus. It also features a large cast of audience members/choristers, transsexuals, a troupe of tap-dancing Ku Klux Klansmen and over 300 sung expletives.
The previously-unknown prayer group Christian Voice sent thousands of protest letters before the opera's broadcast, and published the home addresses and telephone numbers of BBC employees on its website, several of whom reported receiving angry and threatening calls.
"This is not an issue of freedom of speech," said Christian Voice national director Stephen Green, "but a case of broadcasting people not knowing the civilized limits and having to be told them." He later added: "If Jerry Springer – The Opera isn't blasphemous then nothing in Britain is sacred. The damage that must have done to impressionable young people is incalculable."
Christian Voice also pressured a Scottish cancer charity, Maggie's Centres, to return the £3,000 raised by a charity performance of the show by threatening to protest outside their office. David Soul, the actor who plays Springer, denounced the religious group's "strong-arm, mob-style tactics." For his part, Green said the charity had avoided a "potential public relations disaster of profiting from filth and blasphemy."
Mark Thompson, director-general of the BBC, stated that showing Jerry Springer – The Opera was "both right and important" in order for the BBC to remain "a space in which the widest range of ideas and creativity can be shared by the public.
"The play is a satire aimed not at Christianity but at what the authors take to be the valueless amorality of The Jerry Springer Show," Thompson said. "The second act explores the interior of the fictional Springer's mind -- it was not a critique or attack on the Christian holy figures themselves."
Despite the controversy in Britain, the show's New York producer said that plans are still in place for bringing the $13.9 million US show to Broadway. Although no dates or theatre has been announced yet, spokesperson John Barlow said the Broadway version of Jerry Springer – The Opera plans to finalize its funding in the next six months and premiere in early 2006. Sasha M. Dyck
La Scala Saga continues
Recent events at Milan's reputed La Scala opera house have only contributed to worsen an already-tense atmosphere. "I believe that, at the moment, there are not the conditions for us to play music together," wrote musical director Riccardo Muti to his musicians. His statement left some people wondering whether Muti's letter was one of resignation.
In any case, his announcement forced La Scala to cancel yet another concert, adding to the financial unrest caused by the string of squabbles at the theatre. "The problem with Muti is that he wants to be the absolute dictator of La Scala -- and he is succeeding," said the opera and film director Franco Zeffirelli. "It's unprecedented, unbelievable."
Musicians and staff of La Scala have been at odds with Muti and the board since February 24, when previous general manager Carlo Fontana was dismissed and replaced by Mauro Meli, the theatre's former artistic director and Muti's choice pick. Muti had accused Fontana of "dumbing down" La Scala's program.
Yet the conductor is attracting his own share of criticism. "He is drunk with himself, drugged by his own art and his own personal vanity," said Zeffirelli. "He can only talk about himself, he's become a caricature of a conductor." Under Muti's leadership, he added, La Scala has staged "one horrendous production after another: constipated, anal, with no explosion of vitality on stage."
All of the brouhaha has left concert-goers wondering whether they will have a chance to enjoy the expensive restructuring and refurbishment of the Italian theatre intended to return La Scala to the front rank of international opera houses. Danielle Dubois
New Budget Guarantees Canada Council's Extra $25 Million
Officials at Canada Council are breathing a sigh of relief at the news that Ralph Goodale's February budget has left intact their $25 million in extra funding. That amount, first granted to them in 2001, has now been extended all the way to 2010. "Of course it doesn't solve all of Canada Council's financial problems, but it's a start," said public relations director Donna Balkin, who expressed gratitude to Minister of Canadian Heritage Liza Frulla for "being a champion of the arts in Canada." Balkin also thanked the "many artists and arts groups who expressed their support for Canada Council."
The Council claims to have been extending and creating new funding avenues for the arts, including programs for new music, spoken-word and new media. "If we had lost the money, that would have meant some serious cuts in grants," said Balkin. "We know how much this means to artists, and now we can continue to help them achieve their goals." Sasha M. Dyck
Analekta en Europe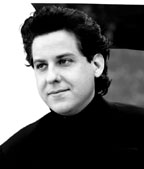 C'est dorénavant la compagnie Select Music & Video Distribution Ltd. qui distribuera les disques de l'étiquette montréalaise Analekta sur le sol britannique. La maison britannique, qui a débuté avec Naxos et Marco Polo, distribue aujourd'hui un grand nombre d'étiquettes parmi lesquels Hyperion, BIS, CPO et Opera Rara. Connaissant un beau succès chez nous avec des artistes aussi différents que Geneviève Soly, Angèle Dubeau ou Alain Lefèvre (dont vient tout juste de paraître un Hommage à André Mathieu qui cherche à répéter le très grand succès qu'a connu son enregistrement précédent de concertos d'Addinsell, de Gershwin et de Mathieu), l'étiquette dirigée par Mario Labbé a le vent dans les voiles ! Réjean Beaucage