Instruments «Made in China»

by Jean-Sébastien Gascon / September 9, 2004

---
For the last few years, an influx of instruments made in China, priced at almost one third the cost of other instruments, has been flooding the market targeting beginners and first-time buyers. Although these instruments are generally considered to be of inferior quality, some retailers have begun to endorse and sell them.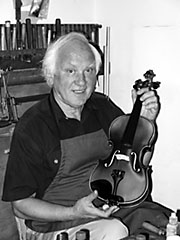 The music instrument market is now subject to the forces of globalization. As with most manufacturing, lower labour costs in China and Asia (sometimes 75 per cent less than in the West) are the main contributing factor for the difference in price. The USA has accused China of dumping, saying it exports more instruments there than the total number sold in America by all manufacturers. Evidently, this new economic reality has given consumers more product choices and more competitive pricing.
Constructing instruments, however, is not the same as manufacturing toys. The craft requires decades if not centuries to develop the necessary expertise. The usual Asian approach has been to study and copy the best instruments and to hire the best makers as consultants for the missing expertise. After initial failures, the results today are more convincing, although due to the high volume of production there are still variations from one copy to another.
This competition has forced the main instrument manufacturers (ie, Yamaha, Steinway, etc) to adapt and invest in Asia to develop their own "Chinese" line of instruments. To protect their reputation, they control the quality strictly.
"Our goal to make violins accessible has prompted us to develop a line of student models with a Taiwanese manufacturer who knows the violin," says Montreal violin maker Jules Saint-Michel. "Several years of cooperation was needed to develop good products that include a Brazilian bow and a good carrying case."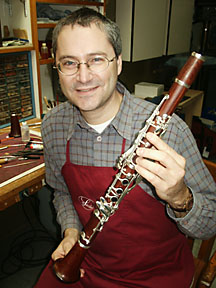 At wind instrument retailer Pascal Véraquin, this is the first year Asian-made models are being sold. "Before, I would never sell these instruments, as the quality was not sufficient for my clientele," says Véraquin. "This year, I saw superb quality at NAMM, the Taiwan instrument maker show. We will however make sure that each model is adjusted and tested in our workshop before we put it on sale."
[Translated by Wah Keung Chan]
---
Version française...