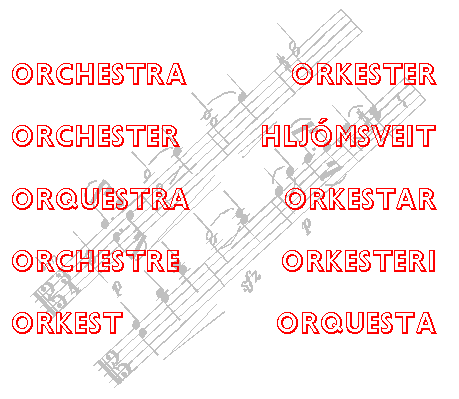 Welcome to the "Orchestras and Ensembles all over the World" site. This site contains 946 links to orchestras and ensembles.
There is a list of orchestras for 36 countries. Just follow one of the links at the left to get a list of orchestras and ensembles in that country. If you do not yet see a list on the left, then click on the image above.
You are currently using our mirror site in Canada, kindly hosted by La Scena Musicale. European vistors are advised to use our main server, located in The Netherlands (Europe).
Go to the European server
---
Return to:
Top of document
INDEX page
(c) La Scena Musicale 1999