Southern Ontario Overview by Tamara Bernstein Tuesday, October 22, 2002
---
Toronto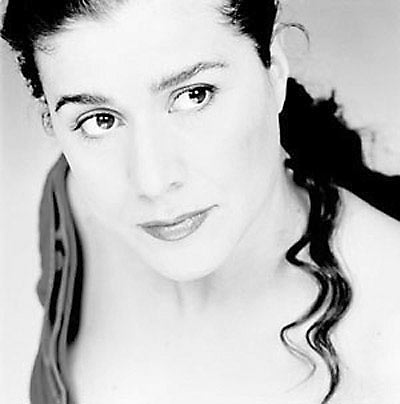 After its six-month closure and $20 million of long-awaited renovations designed to improve its dreary acoustics (and warm up its depression-inducing interior), all eyes and ears will be on the Sept. 21 re-opening of Roy Thomson Hall. The Toronto Symphony Orchestra will perform a program that includes Walton''s Belshazzar''s Feast, with soprano Measha Bruggergosman and baritone Nathan Berg.
But one of the biggest tests of the hall--and one of the most anticipated events of the season--will be the return of superstar mezzo Cecilia Bartoli, whose superhumanly agile and breathtakingly colourful voice is best suited to intimate venues. (Oct. 1, with the British period instrument Orchestra of the Age of the Enlightenment.)
The popular Russian baritone Dmitri Hvorostovsky checks out the hall on Nov. 17. (Note 7 p.m. start.); other highlights of Thomson Hall''s fall season include an appearance by the Philip Glass Ensemble, accompanying short films (Nov. 4). If you want to see Yo-Yo Ma go ethnic with his Silk Road Ensemble (Jan. 4, 5 and 7), best to order tickets in good time; the superstar cellist''s concerts almost always sell out. 416-872-4255; www.roythomson.com .
Opera
The Canadian Opera Company''s season kicks off with a Welsh National Opera production of Tchaikovsky''s Queen of Spades (opens Sept. 26) and a remount of the COC''s production of Stravinsky''s Oedipus Rex, directed by cineaste Fran?ois Girard (opens Sept. 27).
The COC''s Ensemble Studio productions are often more daring, than its mainstage season; this year''s production is Britten''s setting of Henry James'' tale of innocence and corruption, The Turn of the Screw (opens Dec. 3). 416-363-8231; www.coc.ca.
Opera Atelier, known for its visually alluring productions of baroque opera, presents Charpentier''s M?d?e (Opens Nov.1), with Tafelmusik in the pit. 416-872-5555; www.operaatelier.com.
Other notable vocal events this fall include "Tell Me the Truth About Love" ? an engaging recital that mezzo-soprano Kimberly Barber presents on the Faculty of Music''s noon-hour series (Oct. 2; tel.: 416-978-3744) ? and a recital by the young, rich-voiced Canadian mezzo Susan Platts, for the Aldeburgh Connection''s Glenn Gould Studio series Oct. 23; 416-205-5555; www.aldeburghconnection.org/ .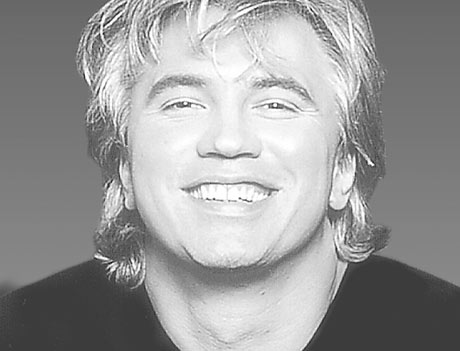 Opera in Concert presents a gala of Canadian opera music, organized by pianist John Hess, and featuring soprano Jane Archibald and other gifted young soloists. Oct. 27; 416-366-7723, www.operainconcert.com.
The superb Canadian baritone Russell Braun sings arias from Mozart''s da Ponte operas with the TSO under Bernard Labadie, who supposedly will inject some period sensibility into the band. Nov. 21 etc.; 416-598-3375; www.tso.on.ca
Legendary contralto Marilyn Horne gives two public master classes at the U. of T.''s Faculty of Music, Nov. 19 and 20; free but tickets required; 416-978-3744; the inspiring vocal coach Martin Isepp holds forth at the same venue on Oct. 4.
Orchestral
As TSO struggles to rebuild following several seasons in hell, audiences will see a parade of conductors; it''s probably safe to assume that they''re all in the running for the artistic director''s job.
Top concert billing goes to pianist Martha Argerich, who''s slated to tear through one of her signature pieces--Prokofiev''s Piano Concerto No. 3--on Nov. 8. In case that''s not enough for you (or more likely: in case the untameable Argerich cancels), Oscar Peterson will also perform.
The TSO''s annual performance of Handel''s Messiah--long considered the most bloated and Victorian in town--should take a sharp turn in the period direction when British baroque specialist Nicholas Kraemer directs the old chestnut with a quartet of experienced period performance soloists (Dec. 19, etc.).
Chamber Music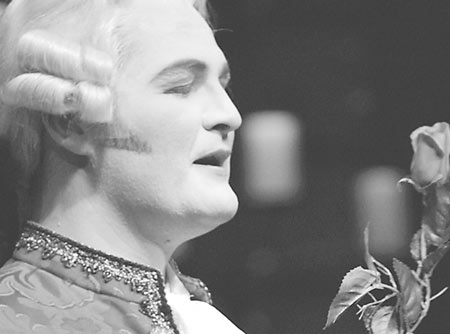 Music Toronto is the only major chamber music series still standing, now that the George Weston Recital Hall and the TSO have packed theirs in. MT''s pockets aren''t as deep as we''d like them to be, but its fall-early winter lineup includes the city''s top chamber music picks:
The Emerson String Quartet pairs Shostakovich''s final, bleak Quartet No.15 with Beethoven''s Op. 130, with the harrowingly violent Grosse Fugue (Oct. 14);
French pianist Michel Dalberto, whose integrity and individuality has won over MT audiences, returns on Oct. 15;
The incandescent St. Lawrence String Quartet performs Berg''s Quartet Op. 3 and gives the world premiere of a new work by Canadian composer Melissa Hui. This concert will introduce the group''s new cellist, Alberto Parrini, to MT''s audiences. But Marina Hoover, who left the group this summer, returns in Schubert''s sublime Quintet in C Major. 416-366-7723; 1-800-708-6754, www.music-toronto.com.
Other chamber music series include OnStage at the Glenn Gould Studio 416-205-5555; and the Women''s Musical Club 416-923-7052; www.wmct.on.ca .

New Music
Toronto''s ever-fractious new music community has abandoned the one event that tried to bring them together: the Massey Hall New Music Festival. They were encouraged to do so by the Canada Council, which pulled the plug on its funding ? perhaps having noticed that the week-long event tended to bring out the mediocre side of the participating groups.
But don''t miss the Nov. 14 appearance of the splendid Ensemble Contemporain de Montreal, directed by Veronique Lacroix, who will perform recent works by young Quebecois composers rarely heard in Toronto (Music Gallery, Nov. 14).
The TSO''s has programmed an exceptionally conservative season, but the superb U.S. clarinetist Richard Stoltzman will perform Rautavaara''s Clarinet Concerto with them (Jan. 9 etc.).
The main new music groups in town include the Esprit Orchestra which celebrates their 20th season, 416-366-7723; www.espritorchestra.com, Music Gallery www.musicgallery.org, Arraymusic www.arraymusic.com/Metcalfe/Announcement.html, New Music Concerts www.newmusicconcerts.com; 416-961-9594 and Continuum 416-767-0609; www.interlog.com/~jwaring/continuum/ .
Baroque/Early Music
Tafelmusik remains the main baroque game in town; their most innovative program this fall celebrates the seasons with Innuit and Chinese music, and Vivaldi''s You-Know-What. Dec. 1 etc. 416-964-6337; www.tafelmusik.org .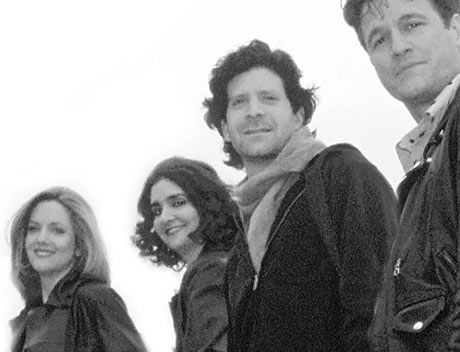 Given its size--and the presence of the Pontifical Institute for Medieval Studies--Toronto has lamentably few Medieval and Renaissance ensembles. The Toronto Consort pretty much has the scene sewn up; though their performances aren''t the sexiest in the world, they do have some interesting programming. This fall they dedicate a program to Sir Gawain and the Green Knight (Oct. 4-5); watch for Monteverdi''s Orfeo in February, and a guest appearance by the hot violinist David Greenberg (April 4-5. 416-964-6337; www.torontoconsort.org ). Greenberg is also sure to light a fire under the Baltimore Consort on the CBC''s OnStage series (Jan. 21).
Outside Toronto, the best bet for classical music in Southern Ontario is Kitchener-Waterloo. The eponymous symphony is probably the finest regional symphony orchestra in Canada, combining the freshness and commitment one often finds in small towns with high professional standards.
In his first full season as principal conductor, Martin Fischer-Dieskau (yes, he''s Dietrich''s son) has pretty much stuck to standard German classics for the main season. But the New Orchestra series offers a lively lineup of contemporary music, and will take part in the Open Ears new music festival in May.
The 16-member Canadian Chamber Ensemble, comprised of KWS''s excellent principal players, presents a 5-concert series centred on Beethoven--his predecessors and influence--on their home turf, and a four-version in Guelph. Tel: 519-578-1570 or 1-800-265-8977 www.kwsymphony.on.ca.
Wilfred Laurier University''s School of Music has many excellent musicians on its applied faculty. Do keep an eye out for on-campus concerts by trumpeter and pianist Guy Few, violinists Annalee Patipatanakoon and Julie Baumgartel, oboist James Mason, the Penderecki String Quartet and mezzo-soprano Kimberly Barber. Tel: (519)-884-0710 ext. 3554. www.wlu.ca/ ~wwwmusic/concer.html
The Kitchener-Waterloo Chamber Music Society, a one-man show run by philosophy professor Jan Narveson, presents concerts in an intimate, 85-seat room that Narveson had built onto his house. (519-886-1673).
Opera Ontario''s productions, which play in K-W and Hamilton, tend to be uneven and the programming is light. But they''re often a good chance to hear strong young Canadian talent. This fall they present La Boh?me and Ontario''s first fully-staged production of Delibes'' Lakm?. In March-April, the fabulous Canadian soprano Tracy Dahl stars in Donizetti''s La Fille du r?giment <www.operaontario.com/ >. Hamilton tickets: 1-800-575-1381 or 905-526-6556. Kitchener-Waterloo tickets: 1-800-265-8977 or 519-578-1570.
The Hamilton Philharmonic is a regional orchestra of unexceptional quality, but it boasts a strong lineup of Canadian soloists this season: superpianist Marc-Andre Hamelin (Oct. 4), cellist Denise Djokic (March 16), violinist Jasper Wood (Jan. 12), Heather Schmidt (Sept. 15). www.hamiltonphilharmonic.org ; tel. 905-526-1677.
Schmidt--a highly talented young composer and pianist--also performs at Wilfred Laurier U. on Oct. 30, and the University of Western Ontario (London) on November 9.
The Hamilton Conservatory for the Arts''s four-concert chamber music series picks up several artists performing for Music Toronto: the Prague-based Prazak Quartet (Nov. 10), Canada''s popular Gryphon Trio (March 2) and the Tokyo String Quartet (April 11). 905-528-4020. or on www.hc4arts.on.ca
The University of Western Ontario offers a minor recital series www.music.uwo.ca/resources/concert_schedule.html, or 519-661-3767; symphonic music is in the hands of Orchestra London, Ont. tel.: 519-679-8778 www.orchestra.london.on.ca .
The best chamber music series--Aeolian Concerts--is decamping from the funky Aeolian Town Hall to somewhat larger, better appointed digs in the new Wolf Performance Hall of the London Public Library''s new building. The 10-concert series includes an appearance by the vibrant Canadian pianist Angela Cheng (Jan, 31) ? but don''t get your hopes up: the season has been sold out by subscription for the past five years.
Finally: in the deep south, the Windsor Symphony Orchestra, under John Morris Russell, presents a solid, conventional series www.windsorsymphony.com/home.htm .
Tamara Bernstein is a correspondent for The National Post. The above are her personal opinionated choices.